Steve Lipman (aka Flip), who directed the video I posted yesterday for Dolly Parton's new single "Better Get to Livin'", talked to Amy Sedaris Rocks about how their collaboration came about: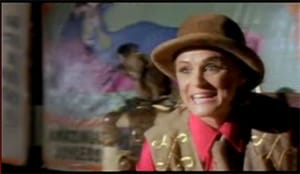 "The thought of casting Amy came from myself and my creative team — we're all longtime fans. I can remember seeing her shows at La Mama years ago, and immediately succumbed to the insanity. As for the video, the roles were already sketched out, but then I had the idea of getting Amy to do all 3 of them, like Peter Sellers used to do in his movies. I suggested this to Dolly and her team, and they thought it was a great idea. Next thing you know, we approached Amy and she said "yes". It was the promise that Amy would share a scene with a monkey, and of course, Dolly, that sealed the deal. Wow. Imagine 2 days of filming with Dolly and Amy. This is when show biz has its perks. Amy improvised a lot, and the costume designer Adam Selman and make-up artist Chris Colbeck helped her bring the characters to life, beyond anything I imagined. We all had a blast making the video, and it doesn't surprise me that there is so much overlap in the fan base with Dolly and Amy. They are both generous and genius one-of-a-kind talents."
I've posted the video one more time, after the jump...