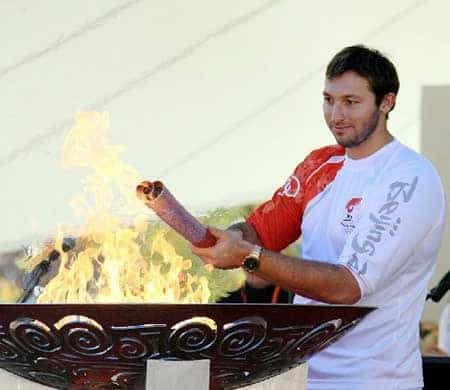 Canberra, Australia was the last leg of the Olympic Torch relay and, as you can see from the video below, the site of demonstrations similar to those around the rest of the world, with vocal pro-Tibet protestors poised to do whatever they could to put out the Olympic flame.
However, as SameSame notes, Australia's most famous Olympian, Ian Thorpe, momentarily did their work for them as the flame was accidentally extinguished briefly by the swimmer. To the dismay of many, however, it wasn't on purpose.
That clip, AFTER THE JUMP...
Previously
Gay Activist Peter Tatchell Detained Amid Olympic Flame Protests [tr]
Ian Thorpe is Still Not Gay [tr]