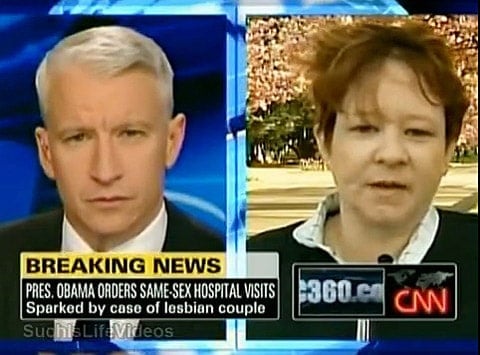 Shortly after Obama issued the memorandum last night directing hospitals to allow same-sex partner visitation rights and medical power of attorney, Anderson Cooper spoke with the woman who inspired that memo. Janice Langbehn's experience surely echoes the experience of discrimination many gay and lesbian couples have felt for a long, long time.
Says Langbehn: "I believe this will be Lisa's legacy, that she didn't die in vain."
Watch, AFTER THE JUMP...