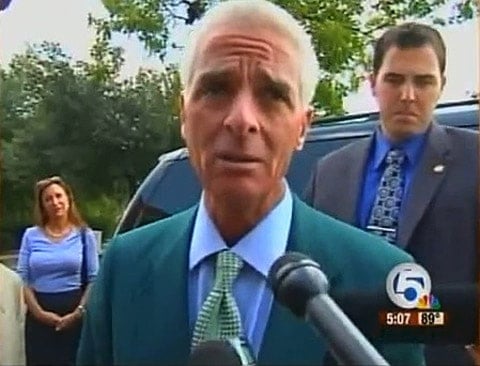 Following the appeals court ruling earlier today which upheld an earlier ruling declaring it unconstitutional, Florida Governor Charlie Crist said the state would stop enforcing the 33-year-old ban ban on gay adoption.
"Crist lauded the court ruling as ``great'' and told reporters at a 2:30 news conference he would immediately stop enforcing the ban. Crist said he wanted to confer with the adoptive father at the center of the case before deciding whether to appeal. He said, however, that he believes the state Supreme Court wouldn't overturn the court rulings."
Watch Crist speak with reporters, AFTER THE JUMP...