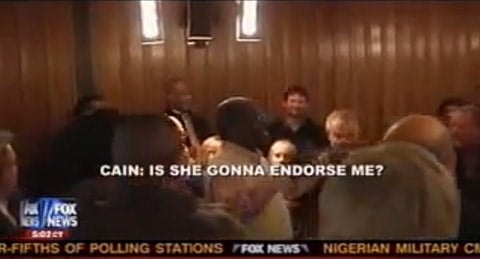 Herman Cain cracked a joke about Anita Hill, the woman who accused Supreme Court Justice Clarence Thomas of sexual harassment more than 20 years ago, in Kalamazoo, Thursday after a supporter mentioned her.
Last night, Rachel Maddow noted the circus Cain has generated with this meme:
"Are we now even beyond that where it's being claimed as an asset, being accused of sexual harassment is actually a point of pride in some way?"
Watch both clips, AFTER THE JUMP...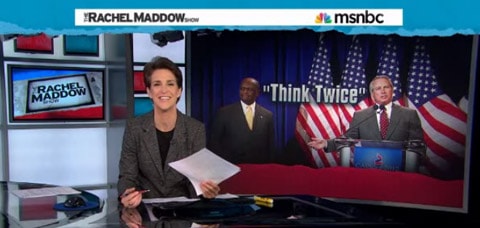 Rachel Maddow's take on the Cain sexual harassment charges:
Visit msnbc.com for breaking news, world news, and news about the economy