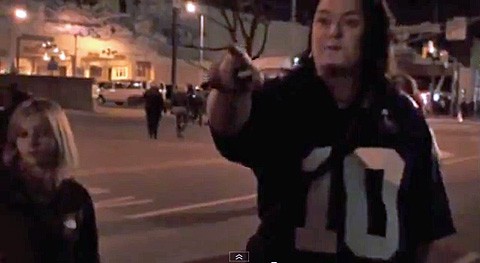 A video reportedly recorded at the Super Bowl of Rosie O'Donnell confronting an evangelical street preacher who calls her a "lesbian pig" and "an ungodly wicked woman on [her] way to hell" is getting some renewed attention after being circulated on social media sites.
After the preacher tells her to "go home and do the dishes" Rosie tells the hater, "I'm gonna go home and f**k my wife."
Watch, AFTER THE JUMP...