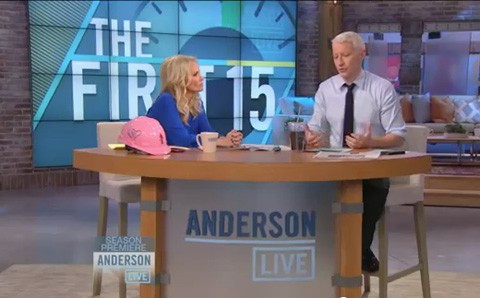 On his newly revamped daytime show Anderson Live, Kristin Chenoweth discussed Anderson's "big summer", asking him what it was that made him decide, at this particular point, to come out of the closet.
Said Cooper:
"It just got to the point where — I've been torn for a long time between a desire as a reporter to just do my job and be known as a reporter — and at the same time I do think visibility is important. I do think that the tide of history only moves forward when everyone is fully visible....I didn't want to send a message that there was anything I was ashamed about or unhappy about or not comfortable with. That was the main thing for me. I appreciate all the support I got and all the encouragement. I am the same person I always was, I do the job just the same way."
Watch, AFTER THE JUMP...