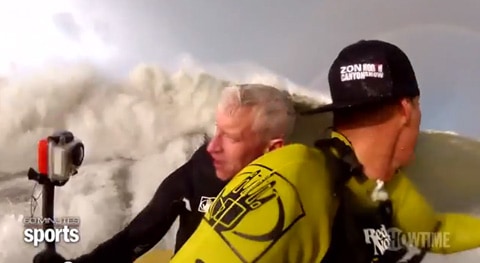 In a preview for an upcoming segment on 60 Minutes Sports, Anderson Cooper takes a thrilling and harrowing ride with big-wave surfer Garrett McNamara on the back of a jetski.
And remember when Anderson went blind for 36 hours in Portugal? This is when it happened.
Watch, AFTER THE JUMP...