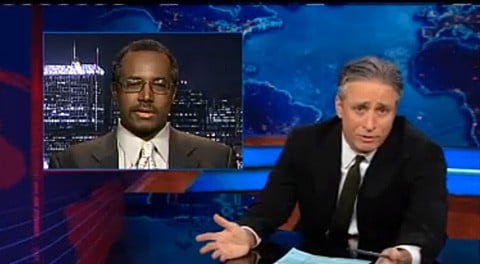 Jon Stewart checked in last night on the Republican Party's effort to rebrand its image and notes that since then they've failed spectacularly, labeling immigrants "wetbacks", comparing gays to pedophiles, polygamists, and people who have sex with animals.
"What is it with you people and the animal f**king?"
Watch, AFTER THE JUMP...