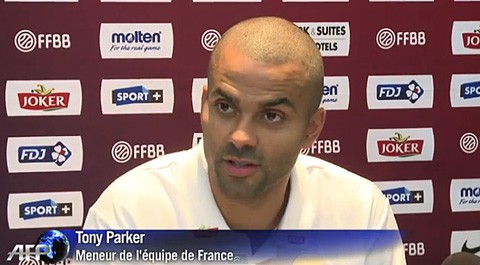 San Antonio Spurs player Tony Parker apologized over the weekend for saying that France was playing like "tapettes" (fags) during a match-up with Spain in the Eurobasket 2013 semifinals in which they were trailing by double digits, Spurs Nation reports.
Said Parker: "J'ai l'impression qu'on avait peur, qu'on jouait comme des 'tapettes.'"
Parker later apologized:
"I'd like to apologize to the gay community. I did not want to offend them. If I have offended the gay community, I apologize. It was not my intention at all. It is not right to say what I said I'm sorry. And apologize."
Watch, AFTER THE JUMP...