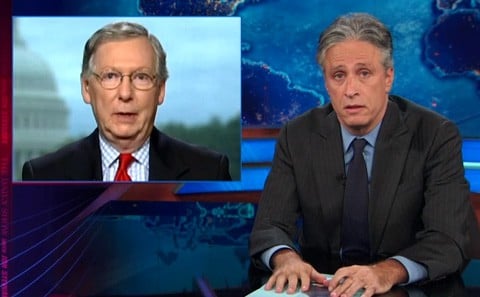 Jon Stewart brings the Republicans down peg by peg over their ransom-holding shutdown of the government, eventually getting to the absurd talking point trotted out this week that Obama will negotiate with Iranians but not Republicans.
Says Stewart:
"You're not helping yourself. If it turns out that President Barack Obama can made a deal with the most intransigent, hardline, unreasonable, totalitarian mullahs in the world, but not with Republicans, maybe he's not the problem!"
Watch, AFTER THE JUMP...