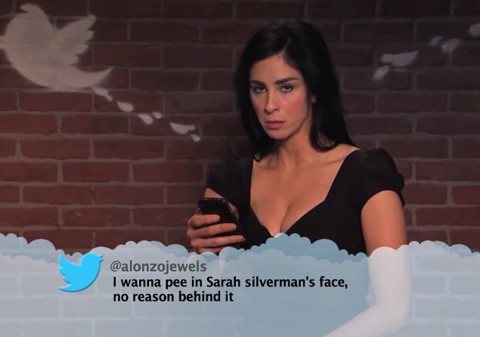 Jimmy Kimmel proves once again that the best way to read trolling on Twitter is to have those targeted read the tweets themselves.
Featuring George Clooney, Jon Hamm, Jennifer Garner, John Goodman, Bob Balaban, Sarah Silverman, Tom Hanks, Joseph Gordon-Levitt, Benedict Cumberbatch, Rob Lowe, Cate Blanchett, Tim Robbins, Bill Murray, and Matt Damon.
Enjoy, AFTER THE JUMP...