Minneapolis bridge hero turns down photo-op with Bush: "He was just, like, 'Nope.' "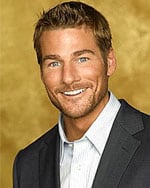 Meet TV's newest Bachelor Brad Womack.

Recently-out Australian Idol contestant Anthony Callea dreaded interviews with the gay press when he was in the closet: "…it wasn't just me dreading it, it was the record company and management as well. I found out down the line a lot of the gay-press requests to do interviews were rejected before they ever got to me. Obviously they were being protective. I did an interview with a gay mag at the start of the year and the first question was "Are you gay?" It was funny because I'd done a day of media training two days before that. The woman doing the training said: 'That will never be asked as the first question.' I phoned her and said 'You were wrong. How much did we pay you?'"

Timbaland talks about his recent collaborations with Madonna: "There's this one song, we taking it back to 'You must be my luck-eee starrrr!' … Remember 'Ugly' by Bubba Sparxxx? I got a beat similar to that. The hook is no words. It's saying stuff named after coffee — all these different names for coffee — is the hook. … The name of the song is 'La, La.' Pharrell did a hot one for her too called 'Candy Shop.' She's off the chain."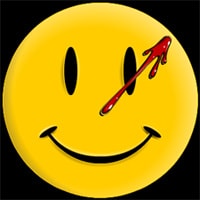 Watching the new Watchmen movie: "The story primarily takes place at the end of the Cold War, the late 80s, but also looks back at the history of its alternate universe to see how superheroes would have changed our history. One of the caped crusaders we meet during those flashbacks is Hooded Justice, one of the first masked men to arrive on the scene who, it turns out, was also gay. So far, Hooded Justice hasn't been cast and hasn't been mentioned in discussion of the film. I hope that doesn't mean he won't appear in the movie. While Hooded Justice isn't one of Watchmen's essential characters, he plays a key role in establishing the bigotry and violent tendencies of another character, The Comedian."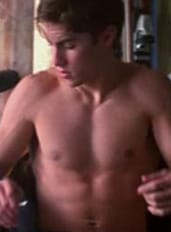 Milo Ventimiglia's break-out-of-something role.

White House reveals Bush was treated for Lyme Disease a year ago.

Woman goes into labor during American Idol audition: "This Tuesday, at the show's Dallas tryouts, one hopeful contestant sang her way straight from the stage to the hospital. Antoria Gillon tells Usmagazine.com, 'I went up to sing a 702 song called Get it Together in the middle of Texas Stadium in front of producers. And then I started to go into labor.' But the determined Texan didn't let the contractions get to her. Gillon, who had been waiting in line since 2 a.m. the night before explains, 'I kept singing. One of the judges gave me her seat! I told her I had been there all day, and nothing was going to stop me from singing. I hadn't been there all day for nothing!' After she completed the song, Gillon was taken to the nearby Medical Center at Lancaster, where she gave birth to a son."

Gay or Zac Efron? (warning: site NSFW)