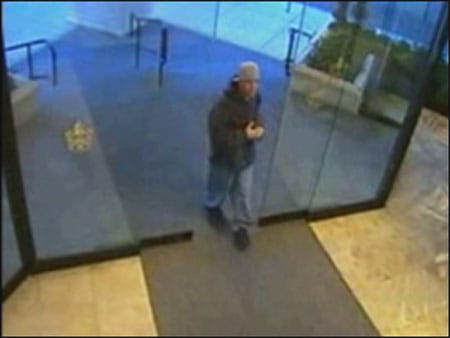 After several days of investigation, Spokane police have determined that Cody Castagna, the young man and part-time porn actor who allegedly attempted to extort money from former Washington state Rep. Richard Curtis, was part of a larger group of men who formed an extortion ring. Curtis, who resigned as a legislator last week following the release of a sordid police report, was apparently their latest target.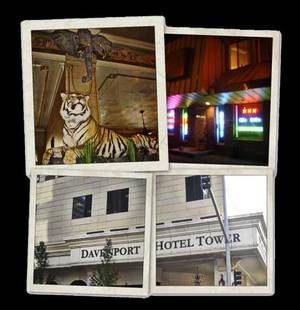 KOMO TV reports: "According to police reports, the [Castagna and Curtis] went to the Davenport Hotel. There, Curtis claims, the 26-year-old stole his wallet and demanded $1,000. Curtis said he only had $200, which he left at the hotel's front desk. Police said Castagna may be part of a larger group that targets gay men for extortion. In Curtis' case, the group designated a flower pot at a Spokane part (ed: I believe they mean "park") as the drop-off point for the remaining $800. Detectives believe the group has done this before. 'There were multiple threats and payoffs,' said Sgt. Joe Peterson. 'In this instance it seems like it was not the first time and we've been told by other people it's not the first time the suspects have done this type of thing.' Spokane police are releasing few details and said at least three different people are involved, including Castagna's cousins. They urge any other victims of extortion to contact Spokane police."
Police released a surveillance photo (above) which they say shows a friend of Castagna's who took part in the extortion entering the Davenport hotel to receive the envelope with Curtis' cash in it. The man then left the hotel with the money.
Dan Savage, writing for the Seattle paper The Stranger took a fascinating trip to Spokane to retrace Richard Curtis' steps, stayed at the Davenport Towers (photo, above right) , and ended up visiting a gay bar where he ran into none other than Cody Castagna. It's a must read.
Writes Savage: "I find myself feeling bad for Curtis. What a sad and solitary figure. He couldn't risk staying at the same hotel with the rest of the GOP colleagues, lest they spot him coming and going with young thugs. So he slunk off to the soulless Davenport Tower alone, before slipping into the Hollywood Erotic Boutique alone, before heading to the Northwest Quest Casino alone, before heading back to his hotel to have sex with a man whose name he didn't know—a man who thought he was a freak."
That's what Castagna told him when he ran into him at gay bar Dempsey's: "Richard Curtis is a freak. A big, gay freak."
Police: Photo supports Curtis' claims of extortion [komo]
Straight Acting [the stranger]