The Advocate talks to Jason Rae, at 21 the nation's youngest superdelegate: "I have not yet come out to my parents. I'm realizing that tonight I may just want to call them and talk to them. I've been waiting for the right moment, and now just might happen to be that right moment."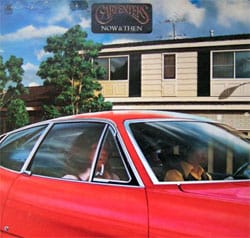 Karen Carpenter's home in Downey, California soon to be in the path of the wrecking ball? Fan: "This house is our version of Graceland. When they photographed the 'Now & Then' cover here in 1973, the house was instantly immortalized."

HIV arrests widen in Egypt: "The latest arrests took place after police followed up information coerced from men already detained, HRW said. The Egyptian interior ministry has not responded to the allegations. In a joint press release, Amnesty International and HRW warned that Egypt's efforts to prevent the spread of the deadly virus could be seriously damaged by the arrests. 'This not only violates the most basic rights of people living with HIV. It also threatens public health, by making it dangerous for anyone to seek information about HIV prevention or treatment,' said Rebecca Schleifer, who works on HIV/Aids issues at HRW."

Beef recall: 143 million pounds. "'Because the cattle did not receive complete and proper inspection, Food Safety and Inspection Service has determined them to be unfit for human food and the company is conducting a recall,' Schafer said in a statement. A phone message left for Westland president Steve Mendell was not immediately returned. Federal officials suspended operations at Westland/Hallmark after an undercover video from the Humane Society of the United States surfaced showing crippled and sick animals being shoved with forklifts." Here's the video. Warning: images are extremely disturbing.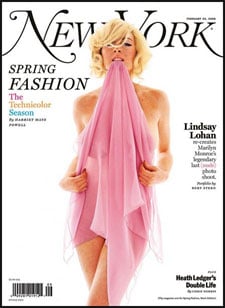 Lindsay Lohan recreates Marilyn Monroe's nude "last sitting" for New York magazine. (warning: NSFW)

Johnny Depp, Colin Farrell, and Jude Law will all take over in Heath Ledger's final role.

Jake Gyllenhaal steps out of seclusion.

ABC picks up spec comedy from Will & Grace creators Kohan and Mutchnick: "The untitled sitcom follows two men — one straight, one gay — who are lifelong best friends and business partners. The pair have to balance their relationship when they each find romantic partners at the same time. This show is probably loosely (but likely) based off of the longtime friendship and working relationship between Kohan, who's straight, and Mutchnick, who's gay."

Washington House passes measure expanding benefits to domestic partners: "The measure adds domestic partners to sections of laws where previously only spouses were mentioned, including areas referring to probate and trusts, community-property and homestead exemptions, and guardianship and powers of attorney. The underlying domestic-partnership law, passed last year, already provides hospital-visitation rights, the ability to authorize autopsies and organ donations, and inheritance rights when there is no will."

Fleshbot liveblogs the GayVN (adult film) awards at the Giftcenter in San Francisco. (warning: site NSFW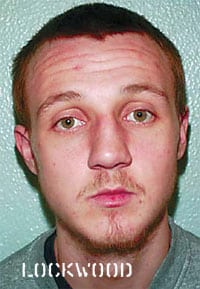 UK arsonist sentenced to 10 years for lighting gay couple's home on fire as they slept: "Sonny Lockwood, 20, targeted his victims, Nicholas Hughes and Peter Cameron at their home in North Downs Crescent, New Addington, in retaliation to the pair testifying against him at an earlier Asbo hearing."

Newsweek: Who is Michelle Obama?

Oscar Men's Fashion Watch: "Fashion is reaching back to the classic look of old Hollywood and giving it a modern, sexy twist. Thanks to designs like Dior Homme's with its skinny cut, men look slimmer in luxury fabrics such as lightweight wool. This year, expect to see '60s-inspired velvet dinner jackets in rich purples or blues. There will be vests and regular ties instead of bow ties."

Five Anglican leaders to boycott once-a-decade world Anglican summit because the Episcopal church ordained a gay bishop: "Friday's announcement came from Archbishops Peter Akinola of Nigeria, Emmanuel Kolini of Rwanda, Benjamin Nzimbi of Kenya, Henry Orombi of Uganda and Gregory Venables of the Southern Cone, which is in South America. 'There is no serious space for those of an orthodox persuasion … to be themselves or to be taken seriously,' the archbishops said in a statement. They lead some of the largest or fastest-growing Anglican provinces in the world. 'The gathering will be diminished by their absence, and I imagine that they themselves will miss a gift they might have otherwise received' by attending, Episcopal Presiding Bishop Katharine Jefferts Schori said."