Opponents of anti-gay marriage amendment in Florida declare war: "Jon Kislak, a prominent South Florida businessman and chairman of Florida Red and Blue, a statewide bipartisan committee, said they will form a 'truth squad' to tell how much damage the proposal could have on Floridians."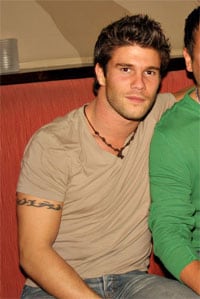 Jason Chambers, host of The History Channel's Human Weapon, wants to know if anyone is up for a little tea-bagging?

The Uk's Guardian looks at the MRSA scare.

Genre editor Neal Boulton back with a woman? Source: "I have been living off and on in New York unbenownst [sic] to Neal for one year. Let it be known that I am not homophobic because I, like his wife Claire, and his entire secret troupe of girls, were never in the dark that he was blatently [sic] bisexual. However, what annoys me is that he is the Editor In Chief of a gay men's magazine and blatently [sic] goes around like he did the other night at The View (a gay bar in Chelsea) making out with women (a red headed one this time) who come on to him without a care in the world (to the suprise [sic] of the bartender), yet stands up and writes in his editor's letter that he is gay!"

Milo Ventimiglia grows (or tries to grow) a strike beard.

New website launches for religious gay community in Israel: "Itay, one of the founders of the site, explained to Ynet that this new website is innovative in its approach to homosexuality and religion. 'Up to now the only website catering to the religious gay community was atzat-nefesh (www.atzat-nefesh.org), which was basically run by straight people that publicly stated that a religious person cannot be gay. They tried to 'turn' gay religious people straight, which is something that we know cannot be done. We try to help people reconcile their religious beliefs and their sexual orientation,' he explained. The founders of the HOD site, young religious individuals themselves, founded the site as part of an overall larger agenda to not only remain part of the religious community, but to reach out to the religious world and attempt to garner its acceptance."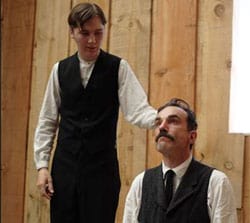 Does Daniel Day-Lewis' milkshake bring all the boys to the yard? Defamer thinks so…

Seattle poetry fans go wild for Mary Oliver: "Poet Mary Oliver's appearance Monday at Benaroya Hall is the fastest sellout in the 20-year history of Seattle Arts & Lectures. It is sparking ticket action on the local Craigslist, where tickets to rock concerts and sports playoffs are regularly bought and sold, but rarely to poetry readings…The Northwest may just be the epicenter of popularity for Oliver, a reclusive, 71-year-old poet from Provincetown, Mass., who is known for her direct, positive verse set in the natural world. She has won the Pulitzer Prize and the National Book Award, but her work is not the dense verse favored by academia."

Anti-gay conservative Alan Keyes blames Massachusetts' same-sex marriage 'fiasco' squarely on Mitt Romney.

Bishop of Liverpool issues apology for opposing gay cleric.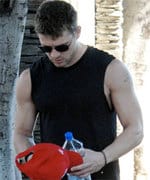 Ryan Phillippe: Just call him arms.

Civil partnerships slow in the UK: "The honeymoon appears to be over for gay weddings after the number of homosexual couples getting "married" plummeted by more than half last year. Figures from the Local Government Association show the number of single-sex civil partnership ceremonies fell by around 55 per cent during 2007, the second full year such unions were permitted. Gay community leaders, however, dismissed the dramatic fall as a 'normalising process'. They said the introduction of civil partnerships in late 2005 prompted a flurry of marriages involving longstanding homosexual couples keen to make their relationships official. Ben Summerskill, chief executive of the gay rights group Stonewall said: 'There was a big pent up demand from couples in long-term relationships to form civil partnerships, which is why so many did it early on after the law changed. A tailing-off would be logical.'"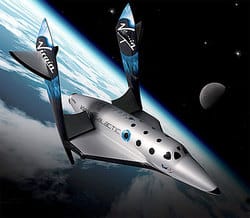 Virgin Galactic mogul Richard Branson thinks 'space tourism' will quickly morph into practical continent-hopping: "Virgin boss far from starry-eyed about his pending trip into the fringes of space…insists he did not have a lifelong dream to become an astronaut. Instead, he is keen on understanding a technological advance he predicts will produce important spin-offs. He believes there's no reason technology similar to that used by Galactic will not eventually be used for sub-orbital flights between continents. Instead of cruising back down to the same place, passengers will be able to go to another spaceport on another continent."

Chace Crawford and Pete Wentz and a whole lotta ironed hair.

Gay and lesbian couples line up for domestic partnership registrations in Oregon: "Couples exchanged rings, toasted each other and broke into cheers Monday as other same-sex pairs emerged from the red-brick Multnomah County Building waving certificates declaring them newly registered domestic partners. It was the first day of registration in Oregon after U.S. District Judge Michael Mosman lifted a temporary injunction imposed pending resolution of an argument over petition signatures. The ruling on Friday made Oregon the ninth state to approve spousal rights in some form for gay couples."

BBC radio presenter Nigel Wrench charged with drugging, raping another man.