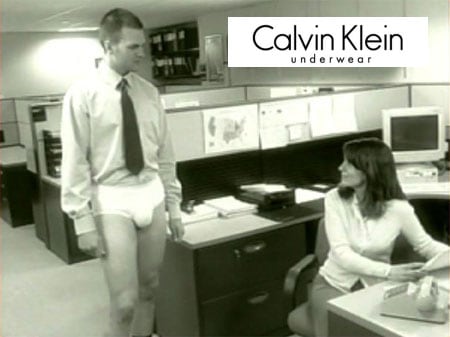 Last November I posted about rumors that Tom Brady had been offered over $1 million to be the next Calvin Klein underwear model. Now those rumors appear to be swirling yet again.
The NYDN's Rush & Molloy report: "Gisele Bundchen won't be the only person seeing Tom Brady in his skivvies if Calvin Klein has his way. We hear the designer has offered the Patriots quarterback seven figures to blast David Beckham and his Armani underwear campaign right off the billboards."
Let's hope he doesn't repeat his Saturday Night Live performance (above) and takes his shirt off this time.
Previously
Grizzly Adams Celebrates Beards and Bears at the Super Bowl [tr]
Tom Brady Gets Fresh [tr]
Tom Brady's First Beefcake Shot [tr]
Tom Brady and the Art of the Bulging Brief [tr]