International Gay & Lesbian Travel Association condemns Jamaica: "We call immediately on Jamaica's community leaders to cease their oppression. We will continue to speak up and to spotlight these cruel and bigoted actions before tourism and business leaders everywhere. IGLTA is in complete solidarity with Jamaica's own LGBT leadership, J-FLAG. Therefore, like J-flag, it is not our intention to provoke reprisals or political condemnation in Jamaica by supporting a global tourism boycott. We understand this step could be counter-productive to making true progress in that Caribbean nation, and instead we will focus on education, publicity and market competition to highlight and help curb these terrible abuses."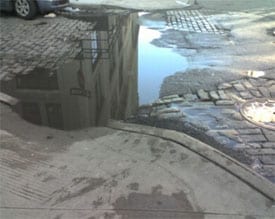 A sweet little blog about a puddle.

Steve-O from Jackass has really gone off the deep end.

John Gibson, the FOX radio host who mocked Heath Ledger following the actor's death, has lost his TV spot: "The network confirmed this week that 'America's Election HQ,' a program that displaced 'The Big Story' temporarily last month, would continue indefinitely. The program's hosts, Bill Hemmer and Megyn Kelly, also anchor the network's mid-morning newscast and are seen as rising stars on the channel. The change was first reported by the blog TVNewser.com. John Gibson, the longtime host of 'The Big Story,' will continue to have a role on television, the network said, although it appears that his future for now lies mostly on radio. For two years Mr. Gibson, a conservative commentator, has been the host of a three-hour program for Fox News Radio immediately following his television show."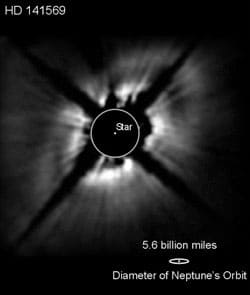 The case for another Earth-sized planet in our solar system, beyond the orbit of Neptune: "A newly released paper shows that may very well be the case. A team of scientists ran a whole mess of simulations, and found that a small planet (in this case, around half the size of the Earth) could have formed inside Neptune's orbit (where there was plenty of material in the early solar system), gotten tossed into a bigger orbit by Neptune, and then knocked around the orbits of the iceballs, distorting their orbits and creating the Kuiper Cliff."

Noosa mayor rejects claims that his town is the "gay capital" of Australia: "Let me answer the question Joe, let me answer the question, I am not the champion of the gay capital of Australia. Noosa is not the gay capital of Australia. Noosa gets many gay visitors after the mardi gras, they are welcome like every other Australian, Joe. I am not a bigot and I am not closed of mind."

Tom Brady and Eli Manning: no hard feelings.

Obama oral sex and drugs accuser Larry Sinclair files $3 million defamation lawsuit against TubeSockTedD, mzmolly and OWNINGLIARS for calling him a liar.

Spin off of Beverly Hills 90210 in development.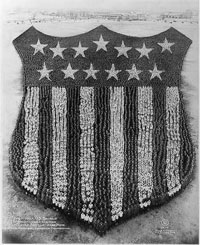 A whole bunch of photography firsts.

MoveOn.org has launched Obama in 30 Seconds, a contest for supporters interested in producing their own ads for the candidate: "We're counting on you to make amazing ads in the next three weeks. Then, MoveOn members and the public will rate the ads, and a panel of top artists, netroots heroes, and filmmaking professionals will pick the winner from among top ads. We'll air the winning ad nationally, and the winner will receive a gift certificate for $20,000 in video equipment." MoveOn has collected a gaggle of celebrities to judge the spots, including Matt Damon, Ben Affleck, John Legend, Moby, James Schamus, Rory Kennedy, and Michael Franti.

Eric Bana is the king of codpieces.

The tale of Spitzer's call girl Kristen.

Northern Irish councillor calls opening of gay bar 'foolish': "A veteran Strabane councillor has said he believes there is 'not a need' for a gay bar in the town. James O'Kane, an Independent member of Strabane District Council, claimed it would be 'very foolish.' The North West gay community has widely welcomed the annoucement of Strabane's first gay bar. However, speaking to the 'Journal,' Councillor O'Kane said: 'My own assumption is that it would be very very foolish to open it, it wouldn't be welcome. I'm a pioneer myself so I would not be frequenting these places anyway but I couldn't see it operating in the town. In this day and age we are all liberal but I can't see a need for it, I suppose only time will tell,' Colr. O'Kane said."