Australian PM Kevin Rudd presented with first major gay rights challenge of his administration as ACT Chief Minister Jon Stanhope asks him to allow same-sex civil unions.

Tiny Wookie takes leak on the ruler of the Naboo people.

Anti-gay South American Anglican Archbishop defies requests to stay away from Canada: "Archbishop Gregory Venables, who claims to represent 15 breakaway Anglican congregations in Canada, will speak Friday at a gathering in Delta of the conservative Anglican Network in Canada. Venables, who has been criticized as a rogue archbishop by Anglican colleagues in South America and elsewhere, is recruiting Anglican congregations in Canada and the U.S. that have opposed the ordination of homosexuals and the church blessing of their relationships. The primate of the Anglican Church of Canada, Fred Hilz, wrote a public letter to Venables on Monday urging him to stay home and saying that entering his North American jurisdiction 'will further harm the strained relations' between Canadian Anglicans."

Ewan McGregor makes light of skin cancer scare: "It was great fun having skin cancer, it was great, I really enjoyed it."

Richard's Quest: The CNN reporter's Central Park thought process flowchart.

Zac Efron gives big to cancer patient in the UK.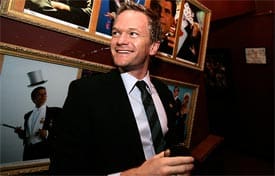 A night out with Neil Patrick Harris at The Magic Castle: "I'm not the guy who goes to Skybar," Mr. Harris said. "I'm not good with that random small talk with people I'll never meet again. I prefer to take a friend somewhere eventful." He also says he's looking forward to welcoming Britney back to his show.

PETA offers $1 million prize for test tube meat: "The organization said it would announce plans today for a $1 million prize to the 'first person to come up with a method to produce commercially viable quantities of in-vitro meat at competitive prices by 2012.' The idea of getting the next Chicken McNugget out of a test tube is not new. For several years, scientists have worked to develop technologies to grow tissue cultures that could be consumed like meat without the expense of land or feed and the disease potential of real meat. An international symposium on the topic was held this month in Norway. The tissue, once grown, could be shaped and given texture with the kinds of additives and structural agents that are now used to give products such as soy burgers a more meaty texture."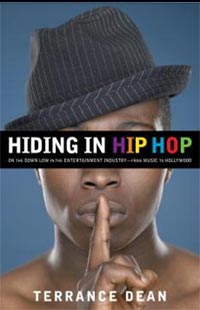 Former MTV executive Terrance Dean promises to out DL players in the hip-hop industry in new book.

Investigators suspect gay angle in New Delhi murder.

Janet Jackson, who is set to receive a GLAAD award in L.A. this weekend, talks to E!'s Marc Malkin about AIDS, drag queens, Ellen Degeneres, and Lawrence King: "He was finally coming into his own and being himself and being OK with who he was. He was feeling good about that and not living in this shell and pretending to be someone else. He was letting all of that go and saying, 'This is me.' But being murdered for being who you are, for being real—we were crushed by that."

Neil Haskell, from So You Think You Can Dance, has joined the New York cast of Altar Boyz.

Clay Aiken is Tyra Banks' reward for 500 episodes.

ACLU asks Florida judge to reopen case on Okeechobee gay-straight alliance: " The lawsuit was recently dismissed by U.S. District Judge K. Michael Moore after its lead plaintiff Yasmin Gonzalez graduated and the club itself dwindled down to zero members, leading the judge to drop a requirement that the group be allowed to meet while the lawsuit was pending. The lawsuit was initially filed in November 2006 under the federal Equal Access Act after the student group claimed the school district would not allow it to meet at Okeechobee High School. The school district claimed it was banning the club in part because it was a 'sex-based' club and could conflict with abstinence-only education."