Obama will not speak at the Brandenburg Gate, according to Bloomberg, but at the Victory Column just down the road: "A stage will be set up at the column, a 19th-century fluted structure that lies at the opposite end of a tree-lined boulevard from the Brandenburg Gate, the newspaper said. The campaign will announce the plans for July 24 today, it said. An appearance at the Victory Column, capped by its trademark gilded angel, will still give the Illinois senator the Brandenburg Gate as a backdrop in the distance."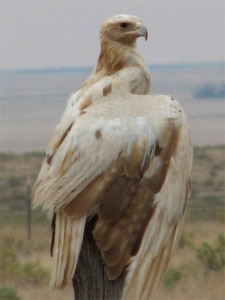 Rare albino Golden Eagle discovered in Colorado.

Australia World youth Day pilgrims tell their gay hosts that they will "burn in hell."

K-Fed gets the kids from Britney in Cheeto divorce trial.

Rue McClanahan, Caroline Rhea, Olivia Newton-John, and Leslie Jordan get ready to make LOGO a bit more Sordid…

San Jose City College biology professor sues community college district for firing her over answering question about homosexuality and heredity: " In a lawsuit filed Wednesday in federal court in San Jose, June Sheldon alleges that college officials trampled on academic freedoms and free speech rights by firing her in February. Sheldon is backed in the case by the Arizona-based Alliance Defense Fund, a conservative organization that also has been heavily involved in the legal battles over gay marriage in California and elsewhere. The lawsuit seeks unspecified compensatory and punitive damages, reinstatement to her teaching job and a court finding that Sheldon's rights were violated."

Proposed George W. Bush Sewage Plant qualifies for ballot in San Francisco.

Gay community center opens its doors in El Paso, Texas: "El Paso's new Gay-Lesbian-Bisexual-Transgendered-Queer Center opened its doors to the public. The center houses non-profit organizations, counselors and even a flower shop. 'We want this place to be the hub of the gay community,' said director Charles Sloane. The facility is the crown jewel of El Paso's emerging gay community; a community that's mobilizing to have their voice heard as never before."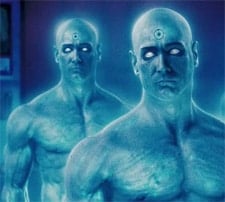 The Watchmen are coming (site not totally sfw).

Same-sex couples ineligible for Game Show Network's new version of The Newlywed Game.

Desperate Housewives gay couple Tuc Watkins and Kevin Rahm will be back in the upcoming flash-forward-five-years season: "…they now have a four-year-old daughter. Cherry said adding them to the show was 'just my commentary on how a gay couple moves in and nothing much happens.'"

VIDEO: A press rehearsal for the 9 to 5 Broadway musical.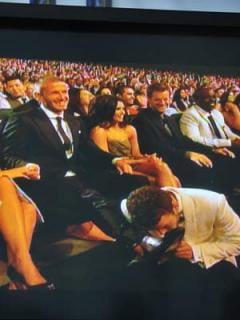 Justin Timberlake kisses David Beckham's foot: "'That's what $250million [£125m] tastes like,' he told the audience." Maybe Becks can give him some tips on accessorizing.

Going to Beijing and want to know where to find the "gay scene"?

North Carolina anti-bullying bill killed: "The bill was controversial because it listed 'sexual orientation' and other characteristics as reasons schoolchildren might be the targets of bullying. Groups such as the Christian Action League and the N.C. Family Policy Council did not want the term in state law, saying that gay-rights groups would use it to leverage other rights."

Kenneth Cole's brief encounter.

Large U.S. HIV vaccine trial canceled: "…a top federal official said scientists realized that they did not know enough about how H.I.V. vaccines and the immune system interact. The decision is a major setback in an effort to develop an H.I.V. vaccine that began 24 years ago when government health officials promised a marketed vaccine by 1987. Health officials have long contended that such a vaccine would be their best weapon to control the AIDS pandemic."

High school dodgeball player #2 returning to Ugly Betty this season.