LGBT groups demand action on Michael Causer gay bashing death in Liverpool. Outrage! activist: "It was going to happen sooner or later and I am stunned how the local media here in Liverpool have downplayed coverage of this story which I feel is due to the lack of a vocal LGBT community in Liverpool."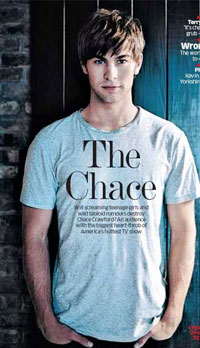 Chace Crawford on gay rumors: "I just don't even want to speculate on that. It's just one of those things that rolls off my back. There's not one seed of truth to it, so it'll just go away in the end. I have actually met Perez Hilton a couple of times. He's normally very nice. But if he covers an untrue rumour, then I have to accept that it will become one of those things people will speculate about."

Just when you think you've heard it all (warning: graphic).

Tina Brown to unleash The Daily Beast after fictional newspaper of Evelyn Waugh's Scoop.

"Celeb" ads hurting Obama in the polls — response too soft?

Behind the scenes of the Paris Hilton John McCain spoof. Director: "I was literally in my car and thought Paris must respond. It's her duty as a citizen. Within three hours I was on the phone with her and she was into it. Our next goal is a town-hall-style debate between Paris, McCain and that sea creature that washed up in Montauk."

McCain and the age issue: "Some older people may have mild cognitive problems without meeting criteria for dementia. Mild cognitive impairment might affect attention, language, judgment, memory, reading, or writing. It may be noticeable to the individual or to other people, but it does not severely impair activities of daily living."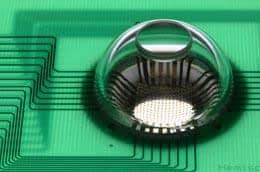 Scientists unveil first step to the bionic eye.

Apple pulls $999.99 "I am Rich" iPhone App that did nothing, but someone actually bought it while it was still available.

Shia LaBeouf may lose a finger.

Two Spoons: Play about gay dads to open in New York in September.

Made in Brazil and Kenneth in the 212 check out National Underwear Day.

Jerry Falwell died poor.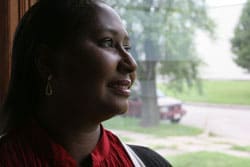 Kansas lesbian loses primary after last -minute anti-gay smear campaign by opponent: "Inga Taylor, a Victory-Fund endorsee, had outraised and out-organized her opponent, Gail Finney. But Finney and her supporters launched a late mail, e-mail and phone campaign highlighting Taylor's sexual orientation and contributions to her campaign from the Victory Fund."

Great piece from AfterElton featuring broadcast news pundits and their thoughts on gay issues.


"Ex-gay" wingnut James Hartline claims lesbians rampaged during San Diego Pride march: "Calling itself San Diego Dyke March, the group of approximately 300 lesbians so disturbed a number of residents in the community of North Park, that one fearful churchgoer who resides in the area has alleged that a number of other church members were forced to keep their children indoors to avoid being exposed to the disgusting activities of the women. During the march, one shirtless woman exposed her bare chest."

Ryan Phillippe sweats bullets.

Congresswoman Tammy Baldwin: Why I am backing Barack.

Attorney for Knoxville anti-gay church shooter Jim Adkisson lays groundwork for insanity plea: "Stephens said Tennessee law requires that the case get to the criminal court level before the defense receives money to pay for a mental evaluation. 'It is my burden to prove that he was insane at the time of the commission of the offense, Stephens said outside court. 'It is absolutely critical a mental health expert see him now at this critical stage.'"