There was a violent anti-gay assault by a group of men in Vancouver over the weekend. One man has been arrested, charged, released, and is due to appear in court today.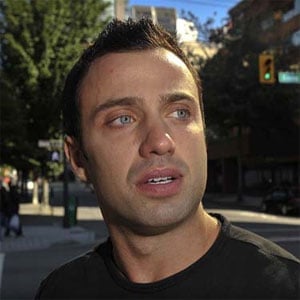 According to the Vancouver Sun, "Jordan Smith, 27 (pictured), had been holding hands with a male friend as he walked down the 900 block of Davie Street just after midnight Saturday. A group of four or five men started following the pair, yelling abuse, Smith said. 'Everything you could think of – it was just a slew of obscenities with connotations that were quite obviously anti-gay,' Smith said. 'One got in front of my face,' he continued, 'and the other, I guess, just sort of punched me in the side of my face. I didn't really see it.' The next thing he knew, Smith woke up in hospital, his jaw broken in three places. Monday he's slated for surgery to have it wired shut for six weeks, he said. Shortly after the attack, police arrested 20-year-old Michael Kandola of Vancouver. Kandola was released from custody Saturday but is due to appear in court Monday facing charges of assault causing bodily harm." Additional reporting here.
The Globe and Mail reports: "Vancouver Police Inspector John McKay told CTV News that police will recommend that the charge be treated as a hate crime, which could result in a stiffer sentence on conviction."
In August, a Vancouver man went on a hammer attack on the day of Gay Pride in the city, also on Davie Street. Other publicized attacks on gays in Vancouver occurred in 2005 and 2001, according to the Sun.
Vancouver police seek hate charge [vancouver sun]
Gay-bashing incident was hate crime, police say [globe and mail]