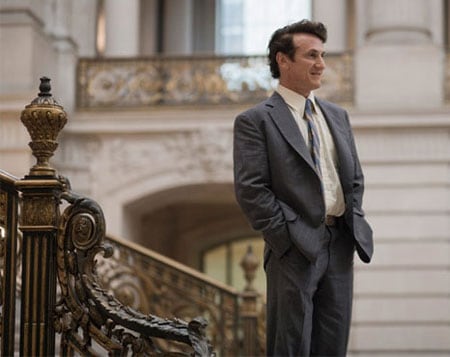 Gus van Sant's Milk is premiering at the Castro Theatre in San Francisco later this month, and vocal anti-war mom Cindy Sheehan says that she's been asked to the event by Sean Penn, who as we've noted many times on this site, plays Milk in the film.

Writes Sheehan in a blog post on The Daily Beast: "I am really excited to see the upcoming movie MILK, about San Francisco political legend Harvey Milk (out this month.) Harvey Milk is not only a hero for the LGBT community, but he was a real champion for the people. Running for Congress in San Francisco against the most powerful democrat in America, I have an awesome admiration for his courage to challenge the machine. Plus Sean Penn, who plays HM, has asked me to be his guest to the premiere – how can I not be excited about that?"
Cindy Sheehan is running as an independent candidate against Nancy Pelosi for the House Speaker's seat representing San Francisco in California's 8th congressional district.
Recently
First Look: New Milk Stills [tr]