UPDATE: Jose Sucuzhañay, who had been on life support and in a coma since he and his brother were attacked with a bottle and an aluminum baseball bat in the early hours of Monday morning, has died: "The victim, Jose Osvaldo Sucuzhanay, the co-owner of Open Realty International, a real estate agency in Bushwick, was described by family members as a gentle, generous man, a father of two children who live with his parents in Azogues, Ecuador, his native town. He lived on Kossuth Place, in a building that is also home to his brother Diego and a sister, Blanca Naranjo. The victim's girlfriend, Amada, arrived about six months ago and has been staying with Mr. Sucuzhanay."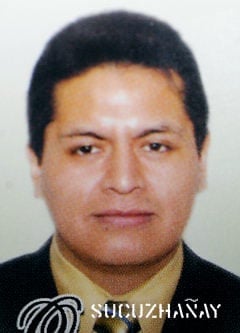 EARLIER:
Two Ecuadoran immigrant brothers, now named as Jose Sucuzhañay, 31, and Romel Sucuzhañay, were walking home arm-in-arm after a night of drinking in the Bushwick neighborhood of Brooklyn were attacked because they were perceived to be gay, police say, although anti-Hispanic slurs were also used during the assault:
NY Post: "The attackers were described as four black men riding in a burgundy sport utility vehicle. There were no arrests. Police said the attack occurred at about 3:30 a.m. Sunday in the Bushwick neighborhood as the brothers neared their home on foot. One attacker jumped out of the SUV, used the anti-gay slur, then smashed (Jose) over the head with a bottle. As (Romel) ran away, three other men exited the vehicle and joined the assault, police said. One hit the victim in the head with a bat while the others kicked him. At some point, (Romel) returned holding a cell phone and told the men he had called police. They then drove off together. The 31-year-old victim remained hospitalized Monday in critical condition…"
A more thorough report of the incident and the reactions now at the NYT.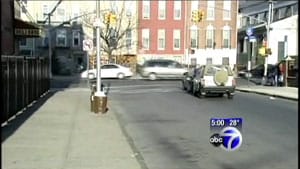 ABC7 reports that the brother who was beaten is basically clinging to life and the family, who lives in Ecuador, is trying to make the decision whether or not to take him off life support. A vigil is planned at the hospital tomorrow.
Said City Council Speaker Christine Quinn: "We believe all of this happened simply because of who these individuals are and who these perpetrators perceived them to be. For some reason (they) didn't like the two men they believed were gay … and felt so emboldened in their hatred that they acted it out in violence."
Police are still searching for the assailants. Anyone with information is asked to contact Crime Stoppers by calling 1-800-577-TIPS, by texting TIP577 to CRIMES, or by going to NYPDCrimeStoppers.com.
Ecuadorian brothers beaten in Brooklyn – VIDEO [abc7]
Ecuadoran Dies From Attack That May Be Treated as Hate Crime [nyt]