Iowa high court to hear gay marriage arguments tomorrow: "The case, Varnum vs. Brien, could make Iowa the first state in the Midwest to legalize same-sex marriage. Other high-court decisions that favor gay rights advocates have come from traditionally liberal coastal states, including California, Massachusetts and Connecticut."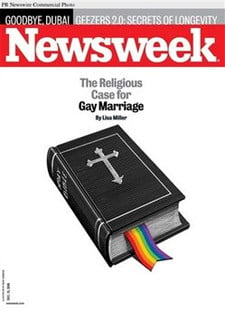 Newsweek on the Bible's pro-gay marriage stance: "The argument goes something like this statement, which the Rev. Richard A. Hunter, a United Methodist minister, gave to the Atlanta Journal-Constitution in June: 'The Bible and Jesus define marriage as between one man and one woman. The church cannot condone or bless same-sex marriages because this stands in opposition to Scripture and our tradition.' To which there are two obvious responses: First, while the Bible and Jesus say many important things about love and family, neither explicitly defines marriage as between one man and one woman. And second, as the examples above illustrate, no sensible modern person wants marriage—theirs or anyone else's —to look in its particulars anything like what the Bible describes."

Sad news in the world of pin-up models.

Swimmer Ryan Lochte really wants to be an underwear model.

Gay California assemblyman Tom Ammiano speaks to hundreds of kids at Youth Empowerment Summit 2008: "He says the conference focused mostly on Proposition 8, the measure that banned same-sex marriage in California. Ammiano says the young people were also interested in his long career in San Francisco politics, and his memories of gay rights pioneer, Supervisor Harvey Milk."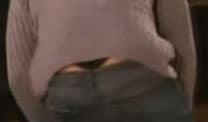 Soap fans freak out over what appears to be a thong on All My Children's Cameron Mathison.

Episcopalians at L.A. diocese convention vote overwhelmingly to support lifting a moratorium on consecrating bishops who are in same-sex relationships, and blessing same-sex unions.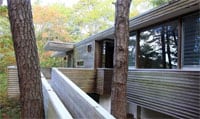 Modernist cottages in the National Seashore on Cape Cod, escape demolition, saved by preservationist.

New Zealand broadcast rapped over scene suggesting gay oral sex.

Gay community center opens in Youngstown, Ohio.

Rick Jacobs: Why we're mad at the Mormon church.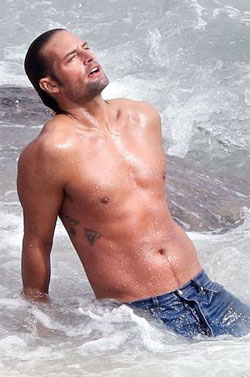 Josh Holloway emotes for 'Cool Water' ad.

British man sentenced to 18 months conditional discharge and ordered to pay £80 to pet shop owner after threatening him with homophobic slurs.

Man convicted for murder of gay lover; jury recommends life and 23 years: "Linda Valencia of Perryville, Ky., said she was relieved by the verdict. Recurring nightmares of her son's death have subsided, she said, although she developed health problems after hearing the previous conviction was overturned…Prosecutors said Rios rendered Valencia unconscious by using a chokehold he learned during police training and then slashed [Jesse] Valencia's throat as he lay on the ground outside his East Campus home on June 5, 2004. In a closing argument yesterday, Swingle portrayed Rios as a compulsive liar who killed Valencia to keep him silent about disclosing their 'secret sexual relationship.' The prosecutor also said Rios' DNA found on Valencia's body proved the state's case."

The NYT visits the gender-bending region around Juchitán, in the southern state of Oaxaca.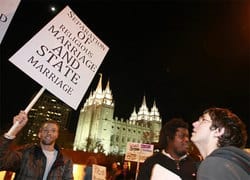 The Salt Lake Tribune points out the irony in the LDS church's attempts to prosecute vandals who allegedly came after them in the wake of Prop 8: "Church services have been disrupted by protesters, members have been blocked from entering churches, glue has been poured into the locks of church buildings, glass doors of churches have been shattered by BB guns, LDS temples have received packages containing mysterious white powder that proved harmless, and church buildings and signs have been spray-painted. But the perpetrators, if caught and charged in Utah, don't face penalty enhancements for targeting a specific group for harassment. That is because a majority of Utah legislators, not wanting to appear to be coddling people who are gay, refused to include them in hate-crime legislation as a special class. The best that LDS victims of hate crimes can hope for in Utah is that their suffering be considered an aggravating factor when judges sentence a perpetrator and parole boards determine how much of the guilty party's sentence must be served before granting parole."