Twilight's Robert Pattinson makes quite an entrance in the follow-up to the vampire movie, as Salvador Dali in Little Ashes, which details the intimate relationship between Dali and poet Federico Garcia Lorca.
Two new clips have been released that contain plenty of longing gazes between the two men, along with this additional poster (below) for the film, which adopts a bit of Dali's surrealism.
In one of the clips, it looks as though Pattinson's ready to take neck-biting to the next level.
Watch them, AFTER THE JUMP…
Previously
Gay Relationships and Fanging with Robert Pattinson [tr]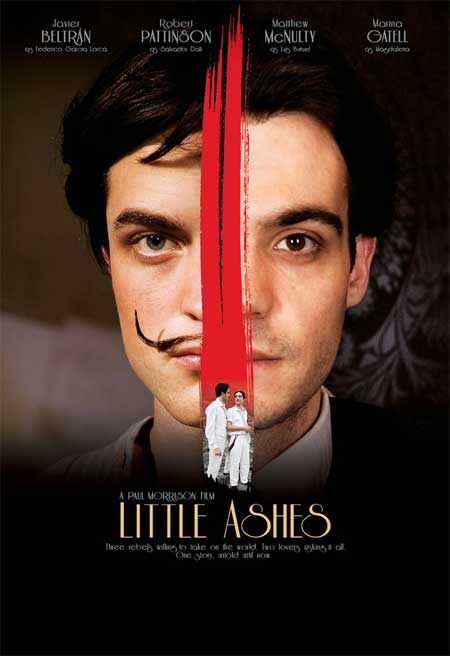 First Look: Robert Pattinson and Javier Beltran in Little Ashes [tr]