The NYT runs some excerpts from Dustin Lance Black's Milk screenplay in conjunction with an article about the recent spate of historical biopics, highlighting Milk, W, and Che, noting the various screenwriters' working processes.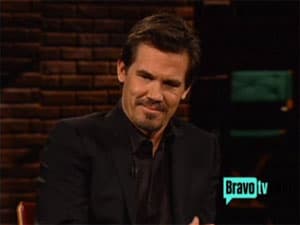 According to the NYT, "[Black] ended up talking to some 40 people, including Anne Kronenberg, Milk's campaign manager (now a San Francisco public health official), and Danny Nicoletta, a photographer who worked in Milk's camera store. Because his subjects were often recounting decades-old moments that were semi-forgotten or had calcified into myth, Mr. Black developed a strategy of pairing them up, 'so they could correct each other,' he said. The goal was to arrive at a portrait of a sainted martyr, scaled to human dimensions. 'The legend of Harvey Milk was fantastic, but the real Harvey Milk, the screwed-up guy who told corny jokes at the wrong time, was even better,' Mr. Black said."
Milk continues to perform solidly at the box office, though it is still playing in only 309 theatres. Over the January 2-4 weekend it made $1,860,112.00, a 6% increase from the previous weekend with a per theater average of $6,020.00. The film's total gross to date is $17.1 million.
Josh Brolin is set to appear tonight on Inside the Actors Studio. A preview clip of that appearance, AFTER THE JUMP…