Appointment of John Berry, the openly gay Obama nominee to head the
Office of Personnel Management, to be swift because of the waning morality wars?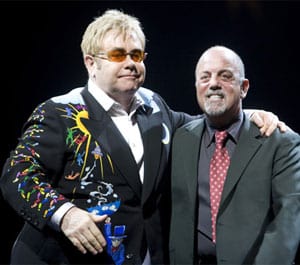 Elton John and Billy Joel hit the road together.


Luz Out: Madonna dumps Jesus.

Gay Wichita man gives huge collection of LGBT historical materials to the University of Kansas: "Library officials say the collection, documenting the history of
gays, lesbians, bisexuals and transsexuals in the Midwest, gives
insight into the experiences of the gays in the Midwest. 'This
addition could potentially put us on the map for GLBT materials in the
Midwest,' said Tami Albin, undergraduate instruction and outreach
librarian at KU. McKinney's collection of more than 160 boxes strengthens the holdings the library already maintains, Williams said."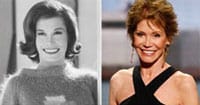 Mary Tyler Moore a right-winger? "Maybe more of a libertarian centrist. If McCain had asked me to campaign for him, I would have…I do watch a lot of Fox News. I like Charles Krauthammer and Bill O'Reilly."

Study on LGBT poor released.

That dude from the OC makes a pretty hot cop.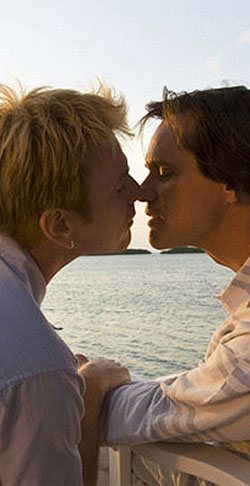 Jim Carrey – Ewan McGregor gay prison romance to go straight to DVD?


An update on the status of civil unions in Hawaii: "Right now the bill is waiting for Senate President Colleen Hanabusa,
with the support of her colleagues, to pull it from the JGO Committee
and bring it to the Senate floor for a full vote. We are working hard
on the legislators. We have the support of the majority of Senators.
But our opposition, made up of the Hawaii Family Forum and the
christian hate groups, are, as always, very well bankrolled…

T.R. Knight in car accident on Hollywood Boulevard.

Gay Republicans seeking alternative to Log Cabin: "Jimmy
LaSalvia,
a
former
Log
Cabin
policy
director,
said
he's
had
discussions
with
gay
Republicans
at
GOP
events
and
concluded
that
Log
Cabin
is 'missing
a
lot
of
opportunities
to
provide
a
voice
for
gay
conservatives…We're
looking
at
a
political
landscape
where
gay
Republicans
aren't
represented,'
he
said. 'Log
Cabin's
absence
has
left
a
void
on
the
political
landscape.' Log
Cabin,
which
didn't
respond
to
the
Blade's
request
for
comment,
is
operating
at
minimal
capacity
even
as
it
prepares
for
its
annual
national
convention,
which
will
take
place
in
April
this
year
in
D.C."

Six years ago Shrub lied to the world.


Irish MP Iris Robinson avoids prosecution for calling gays an abomination: "The Public Prosecution Service (PPS) in Northern Ireland confirmed today it was not proceeding with an investigation into the MP's comments. Robinson,
who is married to Northern Ireland's first minister, Peter Robinson,
also said gay people could be 'cured' of their homosexuality by
psychotherapy.

Tori Amos debuts new music at SXSW.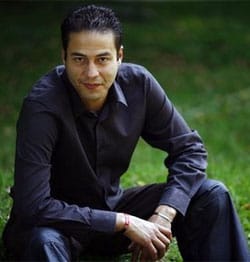 Mexico's Social Democratic Party nominates gay man and 31-year-old helicopter pilot as mayoral candidate in Guadalajara, Mexico: "The party earned about 2.6 percent support nationwide in a December poll. Galan acknowledges that winning 'is not the most likely scenario'
in Guadalajara, which has been in the hands of the right-wing National
Action Party for more than a decade. But
he said Tuesday he hopes to raise proposals to 'improve the situation
for the majority by addressing the needs of minorities.'"

Still around: The attention whore of the GOP is horny for conservatives.

WWD profiles Suze Orman: "One New Year's Eve, at the age of 12 or 13 ('I can't remember which'),
Orman went to a party and hung out with a girl named Susie Kaplan, whom
Orman had a crush on. 'It was late and Susie had fallen asleep with her
head on my lap and my best friend Laurie Brown looked at us, got it,
and started a rumor that I was a lesbian. Of course, I denied it.
During my freshman year of college, I came back and said, 'Laurie,
remember that rumor you started about me years ago? Well, that was
true.''"