Hawaii civil union bill on hold, but perhaps not for long.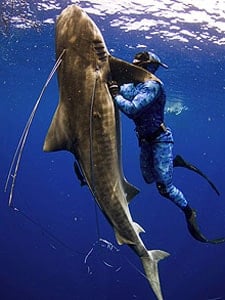 Diver defends friend from 12-foot tiger shark near New Orleans.

Yikes: It's not easy being green.

Levi Johnston and Bristol Palin are apparently finished.

Nigerian gay activists speak out about anti-gay human rights abuses, specifically a new bill outlawing same-sex marriage: "The new law would mean prison sentences for gay people who live together, and anyone who 'aids and abets' them. The plea by activists was made to a public committee of the National Assembly which is discussing the bill.
It is already illegal to have gay sex in Nigeria but the new law would extend police powers to arrest suspects."

Is Evangelical Christianity on the verge of a major collapse?

Hope brighter for anti-bias bill in Delaware: "House Bill 5, sponsored by Majority Leader Peter Schwartzkopf,
D-Rehoboth Beach, would prohibit discrimination on the basis of sexual
orientation in housing, employment, public works contracting, public
accommodations and insurance."

Narcissist: Ted Haggard attends performance of The Beautiful City, a "non-fictional docudrama musical about the modern Evangelical Christian movement and its scandalized pastor Ted Haggard."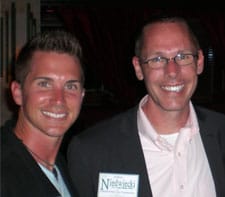 Openly gay candidate and activist Anthony Niedwiecki wins seat on Oakland Park, Florida City Commission. You may remember Niedwiecki and his partner Waymon Hudson for their battle against Biblical bigotry at the Fort Lauderdale airport and their work to oust anti-gay Fort Lauderdale mayor Jim Naugle. The couple also cares for an HIV-positive foster son. Congrats.

Rihanna escapes the clutches of Chris Brown for a night.

Colorado bill "extending health insurance coverage to the partners of gay and lesbian state workers" advances…

Brazilian actor refuses to dub Milk: "Marco Ribeiro, a performer who supplied Mr. Penn's voice in dubbed versions of the movies 'All the King's Men' and '21 Grams,' is also a pastor at the Assembly of God church in Rio de Janeiro. 'I did not feel comfortable with the job,' Mr. Ribeiro said, according to Variety."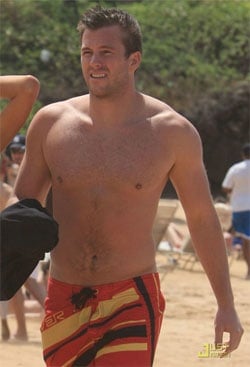 You may want to ignore the other half of this post.


First-ever New Zealand to Australia gay cruise announced.

Conflict erupts at Haifa Institute of Technology after gay couples are allowed to live in residence hall with straight couples: "…the decision enraged the institute's rabbi, Eliyahu Rachamim Zini, who
is now demanding the removal of mezozot  from the doorposts of rooms
set aside for gay and lesbian couples."

Obama "fast-tracking" global warming response?

Apple intros new iPod shuffle that speaks to you, telling you what song is playing and who's performing it.

Man escapes from burning tanning bed.

California Supreme Court Chief Justice Ronald George wants more security in courts, was glad Prop 8 was televised: "Televising court hearings on major issues such as gay marriage is a "giant civics lesson," he said. 'It
makes people better understand and appreciate the ultimate decision of
the court in any area,' he said. 'Whether they agree with it or not, at
least they don't just get the bottom line of who won and who lost. They
see what goes into the process.' George said the court's
decision in the Proposition 8 case could make it tougher for its
justices to win retention elections because it will upset people on one
side of the gay marriage issue. But he also said he doesn't worry about
that sort of thing. 'You've got to hang up your robe if you have to worry about looking over your shoulder,' he added."