Tireless self-promoters Ted Haggard and wife Gayle to appear on Divorce Court. Gayle: "This is part of Ted's journey. It's made him a better man. I see what has happened as a divine rescue."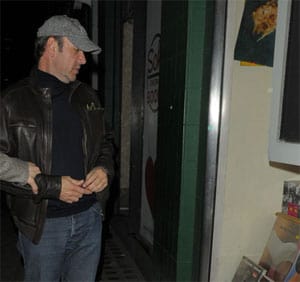 Companion can't pull Kevin Spacey away from  Big Penis Book  in London.

Details on that book here.

ACLU files suit against high school in Corona del Mar, California for cultivating homophobic environment, charging violations of state and federal equal protection laws and citing cancelation of Rent musical as evidence.

Nathaniel Frank's investigation into the military's "Don't Ask, Don't Tell" policy, Unfriendly Fire, reviewed by the NYT.


Furor erupts over seminar on sexuality in Morocco: "Moroccan observers said it was unlikely that Moroccan authorities would
allow the association to hold such activities and blamed foreign
support. Moroccan sex researcher Hassan Serrat said Moroccan homosexuals are a
small group and cannot organize such activities on their own. 'They are definitely getting foreign support especially from British
and Spanish gay rights associations,' he told AlArabiya.net."


Anger after UK tattoo parlor advertises numbing cream "exclusively for poofters".

Project Runway contestant arrested for assaulting boyfriend with a laptop (and possibly apples, water, and a cat as well).

Are you jealous of RuPaul's boogie (possibley NSFW)?

Human rights groups demand investigation into murder of Colombian LGBT activist Alvaro Miguel Rivera, who was killed by unknown men in Cali, Colombia on March 6.

More gay book awards announced. Publishing Triangle lists its nominees. Main fiction selections have zero overlap with this year's nominees in the Lambda Literary Awards.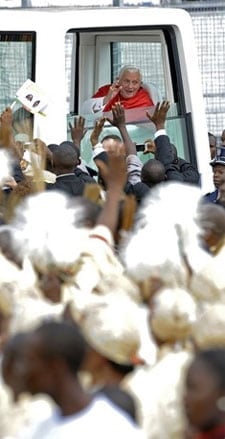 Vatican revises Pope's statement on condoms and AIDS: "According to journalists present, he originally said the AIDS problem 'cannot be overcome with the distribution of condoms which, on the
contrary, increase the problem'. But in the Vatican's version, his
words became: 'The scourge cannot be resolved with the distribution of
prophylactics; on the contrary, the risk is of increasing the problem.'"

Baz Luhrmann struts his beefcake.

Anti-gay hate crime on University of Cincinnati campus: "Cincinnati Police have reported two felonious assaults that occurred on March 6, 2009, at 4:20a.m. in the 2500 block of Clifton Avenue. The victims were walking home when one
of the victims stopped to talk to the suspects, who were friends from
high school.  Upon hearing that the other victim was a homosexual, the
suspects became aggressive and attacked both individuals." Student protest today.

Denmark gives adoption rights to same-sex couples.

Massachusetts anti-gay group brags about halting civil unions in Hawaii.

The latest from Aussiebum.

Jake Gyllenhaal may have put a ring on it.

NYC City Council Speaker Christine Quinn, who has avoided New York on past St. Patrick's Days because of the parade organizers' discriminatory policies toward gays and lesbians, writes about her holiday this year, at the White House:
"I told him and Mrs. Obama that I was the first Irish, first woman, and
first openly gay Speaker of the New York City Council. I told the
President how grateful the Irish-American Community is
for his strong and continued support of the peace in the North of
Ireland. I then expressed my desire that he support issues of full LGBT
equality, and suggested that a good early action would be to support a
recent federal court ruling in San Francisco, requiring benefits to be
extended to the same sex partners of court employees."