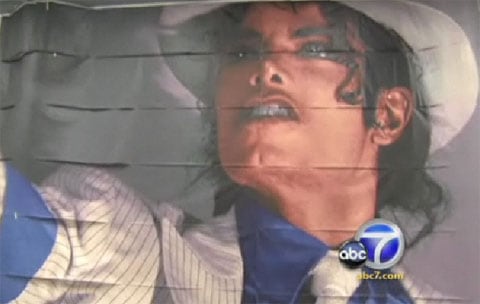 ABC 7 in L.A. gets a look at a massive Michael Jackson portrait by well-known L.A. muralist Kent Twitchell which was commissioned for, but never hung, on the side of the El Capitan Theater in Hollywood in the early 90's. Twitchell is hoping the 100-foot tall, 60-foot wide mural can now find a proper home.
In related news, LaToya Jackson has released what she's calling a "tribute" single (and not an opportunistic stunt) called "Home" in honor of her brother.
Watch and listen, AFTER THE JUMP…
LaToya's single 'Home".