Equal Love: Australian cities to see protests tomorrow pushing for marriage equality.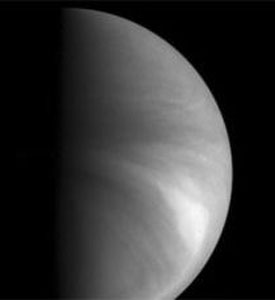 Bright spot appears on Venus.

How many men did the Bachelorette sleep with? Anderson Cooper wants to know.

Tom Ford's directorial debut, the Christopher Isherwood adaptation A Single Man, is among the headliners at the Venice Film Festival.

UK Quakers to allow same-sex marriage: "The society has already held religious blessings for same-sex couples who have had a civil partnership ceremony. But
agreeing to perform gay marriages, which are currently not allowed
under civil law, could bring the Quakers into conflict with the
government."

AP: Marriage secondary to basic rights for gay activists on local level.

Joe Dimaggio full-frontal at San Francisco art exhibit.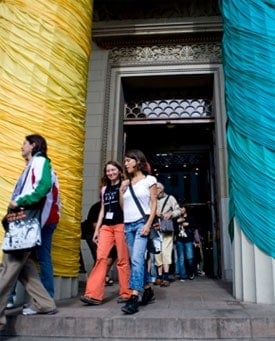 Copenhagen church welcomes gays and lesbians during World Outgames: "One of the city's most prominent churches opened its doors to
homosexuals on Thursday, offering to bless gay and lesbian couples from
countries whose own churches typically chastise them…It also hosted masses and outdoor concerts throughout
the day for homosexuals and anyone else who was interested in
participating."

Progress in Fort Worth, Texas: City to consider trans protections, domestic partner benefits.

Wayne Besen: The anti-gay violence to come. "As the wider culture becomes more accepting, homophobes are growing
increasingly frustrated, which has led to bolder and more
confrontational actions. Are anti-gay leaders egging on unstable
followers to attack gay people or provoking gays to defend themselves
so they can manufacture martyrdom and justify retaliation?"

Charles Baker, Republican challenger to Massachusetts governor Deval Patrick, won't be touching the state's marriage equality laws if he wins: "My brother's gay, and he's married, and he lives in Massachusetts, so I'm for it. Is that straight enough?''

EW ranks 20 greatest vampires.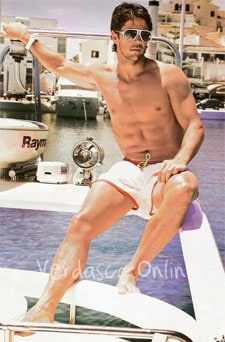 Hola: Spanish tennis player Fernando Verdasco enjoys being a pin-up.

Behind the scenes of the Saved by the Bell reunion!

ABC Family not afraid of the gay in Greek.

Four women arrested for assault on 'traditional marriage' activists: "The men told the police that women driving in a Honda Civic stopped
near the median where the men carried a sign and banner, then hurled a
bottle at the men once the light turned green. The car pulled away. 'We'll be back!' the men said one of the car's occupants yelled."

HRC launches "No Excuses" website in "grassroots" push for equality.

D.C. attorney arrested after saying "I hate the police" in front of cop, who then called him a "faggot".

For Ryan Gosling fans only.

Maryland's first Muslim lawmaker Saqib Ali pens op-ed in support of marriage equality:
"Homosexuality is strictly forbidden in Islam. As such I have evinced
much grief from my most conservative supporters. But I recognize that I
represent people of all faiths and no faith at
all. If I tried to enforce religion by law — as in a theocracy — I
would be doing a disservice to my both constituents and to my religion."