Mark Foley is set to reveal what's inside his mind to those who will listen in South Florida, on a new radio show. Via PR web: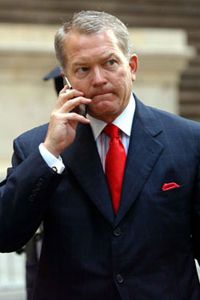 "Former Congressman and member of the Ways and Means committee,
overseeing healthcare, will tape his first Talk Radio show on WSVU
960am, Tuesday September 8th, 2009. Congressman Foley will give a real
Washington D.C. insiders view into the healthcare issue as well as the
inner workings of how public policy is made in Washington D.C..
WSVU's general manager Chet Tart says, 'During these incredibly
changing times, it's important that we hear the voice of a true
Washington D.C. insider.' Beginning September 22nd at 6pm, "Inside the Mind of Mark Foley" will
premiere on 960am in North Palm Beach, Florida. You can listen
worldwide by going to www.seaviewam960.com. WSVU 960am is an Adult Standards music station catering to an older
audience that is concerned with the current healthcare issue. 960am
plays your favorites from Frank Sinatra, Dean Martin, Barry Manilow and
Barbara Streisand.