Over the weekend I reported on New Hampshire radio host and blogger Doug Lambert, who directed a vicious homophobic diatribe at gay New Hampshire Party Chair Ray Buckley into a web stream at the end of his show.
NH Political Report reported on Sunday: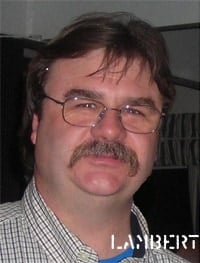 "After his radio show 'Meet the New Press' ended today,
GraniteGrok.com co-founder Doug Lambert looked into a live
web-streaming camera, mockingly wished state Democratic Party Chairman
Ray Buckley a Happy Birthday and then called Buckley a 'faggot' before
basically wishing him dead….After co-host Skip Murphy said that he should probably shut off the
feed, Lambert looked into the camera and said, 'Speaking of gays, Happy
Birthday Ray Buckley. Are you going to Holland or taking another trip
with your buddies?' He then dances in a way meant to mock a gay male and says: 'Yeah you
Faggot. [Pause.] That's right I said it and I meant it. You are
reprobate. How the people, the Democrats, I think of some of the gray
haired ladies and older people from the old party would stand behind
you is beyond me. You are a disgrace to yourself to humanity to mankind
and to your party. Other than that Happy Birthday Ray and many more — not,' Lambert continued before the feed was quickly shut off."
Lambert has been fired by WEMJ 1490 am, the radio station which carries his show: "The decision was announced Monday afternoon in a written press release by Nassau Broadcasting Regional Manager Rob Fulmer. In addition, Ed Engler, the editor of the Laconia Daily Sun, announced his newspaper would no longer carry Lambert's weekly column. Both
decisions are the fallout from Lambert's Saturday tirade in which he
called Democratic Party Chair Ray Buckley 'a faggot,' further insulting
him and other homosexual men by mimicking the way gay men are purported
to walk. Although Lambert was off the air during his rant
against Buckley, he was in WEMJ's studio and his comments were streamed
live over his Internet site, GraniteGrok. '… [W]e find the
comments by him to be completely out of line and unacceptable and we
will not allow Mr. Lambert the opportunity to continue to air his show
on our radio station,' Fulmer said."
At a press conference in Concord yesterday, New Hampshire Freedom to Marry Coalition Executive Director Mo Baxley condemned both Lambert and the silence from New Hampshire GOP Chair John Sununu.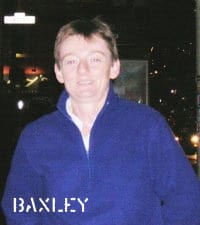 Said Baxley:
"I've called this press conference to denounce the hateful remarks made by the prominent Republican activist and right wing radio host, Doug Lambert, on his show this past Saturday….This is not the first time Doug Lambert has made offensive remarks of this nature. As the Laconia Citizen pointed out today, following black comedienne Wanda Sykes' comments at the annual White House Press Corps Dinner in May about former Vice-President Dick Cheney, Lambert wrote, 'May she choke on a chicken bone or a watermelon rind. What ever gets the job done?'

While some Republican candidates and public officials have denounced Lambert's offensive remarks, the silence from John H. Sununu, Chairman of the State Republican Party, on these hateful slurs is deafening.

But his silence comes as no surprise. Over the past few months, he has crisscrossed the state using rhetoric not dissimilar from the hateful things Lambert said on his show.

Although he has not used the specific slur mouthed by Lambert, John H. Sununu has continually railed against gay and lesbian families. He has described marriage equality as garbage, called on Governor Lynch to 'veto the garbage,' and accused Democrats of trying to impose a San Francisco agenda on NH dozens of times.

Make no mistake, Sununu's repeated claims that equal rights for everyone would ruin NH is just coded language.

And the sentiment he seeks to foster is no different from the politics of hate and fear expressed by Lambert on his show this past Saturday.

As a frequent guest on Lambert's show, Sununu should denounce his despicable comments, pledge never to go on the show, and vow never again to use the issue of equal rights as a weapon to gain political advantage.

Additionally, the Belknap County Republican website, which is run by Doug Lambert, should post a statement denouncing his comments and remove him from his position of authority. And the radio show WEMJ, which hosts Lambert's 'Meet the New Press' radio show, should remove him from the air immediately.

I also want to make it clear that this press conference, and the actions we demand, are not about any one person. This is about a greater culture that has been created by John H. Sununu at the New Hampshire Republican Party. He has sought to marginalize the gay and lesbian community over the past several months by using hurtful rhetoric, and should stand against such discrimination.

A failure to respond by Sununu, the Belknap County Republicans, and WEMJ would speak volumes.

New Hampshire has a long tradition of rejecting discrimination and promoting equality. The libertarian streak in our state lends itself to freedom, and not hate.

This type of behavior should be discouraged by all political persuasions—a simple apology is not enough.