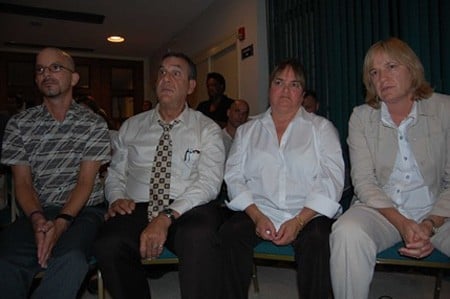 You may remember the story of Janice Langbehn,
the Seattle woman whose partner Lisa Pond suffered an aneurysm on an
R-Family cruise out of Miami in February 2007. Even after a power
of attorney naming Langbehn was sent to Jackson Memorial Hospital, the
hospital refused to allow Langbehn access to Pond, who died about 18
hours after being admitted. Langbehn was finally
allowed to see Pond as a priest delivered last rites.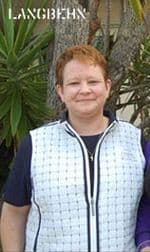 On Thursday in Miami, several nurses from the gay Lavender caucus of the union serving Jackson Memorial hospital apologized to Langbehn for what she went through:
"The apologies came at a town hall-style meeting Thursday night at
Unity on the Bay church, in which Langbehn returned to Miami as a
speaker. Baker, Molina and two other Jackson nurses, Jim Nicholson and
Diane Poirier, along with 60 other people, attended the meeting. Langbehn,
whose lawsuit against Jackson was dismissed in September by a federal
court in Miami, gracefully welcomed the nurses' personal gesture. But
she still want the hospital to apologize formally."
Langbehn's case against the hospital, you may recall, was rejected by a federal court in September.