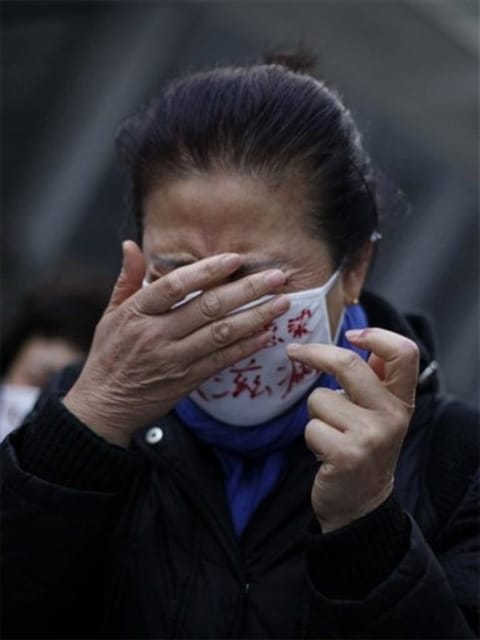 HIV PREVENTION GAY BAR DELAYED – see below…
A World AIDS Day event at a railway station in Beijing where pamphlets were being handed out on HIV prevention was crashed Tuesday by activists angry over tainted blood transfusions, the AP reports: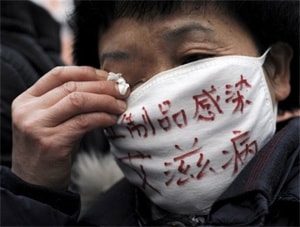 "Wearing white face masks scrawled with the words 'Infected blood transfusions causes AIDS,' the 20 or so activists mounted the stage set up by China's Red Cross and spoke through tears. 'Our fight for free treatment has continued for the past eight years with no luck,' one protester, Liu Xiurong, said afterward.
The HIV virus that causes AIDS gained a foothold in China largely due to unsanitary blood plasma-buying schemes and tainted transfusions in hospitals.
AIDS was the top killer among infectious diseases in China for the first time last year. By the end of October, the number of Chinese confirmed with HIV-AIDS was 319,877, according to China's Health Ministry. Health Minister Chen Zhu said the actual level of infections is probably closer to 740,000.
Liu, from the northeastern city of Harbin, said her son became infected with the HIV virus by tainted plasma several years ago. She received compensation from the Shanghai company that supplied the blood, but the money wasn't enough for medical costs.' The money we got is not even close to the amount that we need to live. My son still needs treatment,' she told Associated Press Television News. 'Now that we've put ourselves out there, there is a chance that we'll be beaten or arrested in the future,' Liu said. 'It's OK because we have nothing left to lose.'"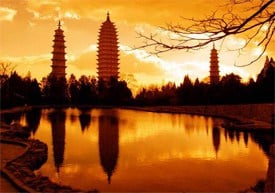 Additionally, the gay bar set to open today in Dali, in the Yunnan Province, was delayed, the WSJ reports:
"But on Tuesday, slated to be the bar's opening day, the plan apparently became a victim of its own premature success.
Xinhua reports that the opening has been delayed 'due to pressure,' according to the bar's founder, Zhang Jianbo, a doctor at the No. 2 People's Hospital in Dali. Plans for the club had garnered perhaps too much domestic media attention in recent days, which could have had the effect of deterring some of the bar's intended customers, who might not be out to family and friends. The volunteers who would have run the day-to-day operations of the club were also put in an uncomfortable position, according to Zhang. 'They will be looked at through 'colored glasses',' he told Xinhua.
Zhang remained optimistic about the venture, for which the Dali government had reportedly earmarked nearly $18,000. He said 'the pub will open sooner or later,' according to Xinhua."