The editors of Modern Tonic
present a weekly music update here on Towleroad. The rest of the week,
they scan the pop culture landscape for movie, TV, book and Web
recommendations in their daily email.

SPECIAL EDITION: WINTER/SPRING 2010 MUSIC PREVIEW  
The start of the decade marks the welcome return of some artists we haven't seen in way too long. As if Peter Gabriel, Sade and Massive Attack weren't enough, the roster of artists for early 2010 also features more recent favorites and a few choice debuts.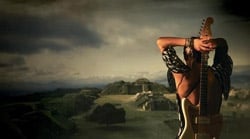 Sade — Soldier of Love (2/9): We hope our favorite smooth operator's nearly ten-year absence hasn't changed her jazzy template. We'll find out with her sixth studio album in three decades, though the title track and first single offers a few nifty twists with some electro ambience.
Peter Gabriel — Scratch My Back (2/15): The idea here? Covers. The twist? Orchestral versions. Of Bowie's "Heroes," Bon Iver's "Flume" and more. Want another twist? A collection of Gabriel's work by all the artists he covers here in a later album, to be titled I'll Scratch Yours.
David Byrne and Fatboy Slim — Here Lies Love (2/23): With vocals from Florence Welch, Tori Amos, 
Roísín Murphy, Sia, and others, this unlikely duo's club-ready concept about Imelda Marcos is either a masterpiece or a grand folly. Regardless, bring your dancing shoes.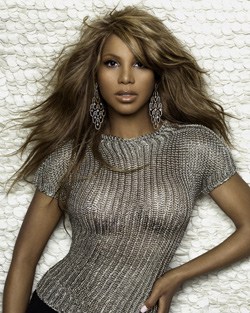 Toni Braxton — Pulse (Spring TBA): She's sung with Il Divo, gone Dancing with the Stars, and starred on Broadway in Beauty and the Beast and Aida. But she hasn't had a big hit since 2000. Will her sixth release find a commercial Pulse? The single "Yesterday" peaked at No. 12, so it's a good start for the next phase of Braxton's career.
Also: Liza Minnelli — Liza's at the Palace (Blu-ray/DVD — 2/2); Mariah Carey — Angel's Advocate (2/23); Erykah Badu — New Amerykah: Part II:  Return of the Ankh (2/23); Natalie Merchant — Leave Your Sleep (3/2); Sharon Jones & The Dap-Kings — I Learned the Hard Way (5/4)

RETURNING ARTISTS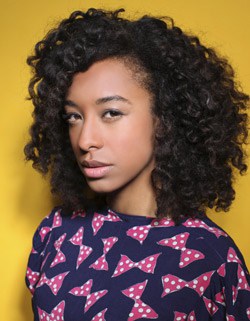 Corinne Bailey Rae — The Sea (1/26):  In 2006, Corinne Bailey Rae implored us to "Put Your Records On" and we did — hers, in fact, with their jazz-influenced hip-hop that was like a modern update on Sade. After her husband's 2008 death (by a suspected drug overdose), Rae's back with a sophomore release that touches on her grief and her unending love for Jason Rae.
She & Him — Volume Two (3/23): Matt Ward and Zooey Deschanel return to break indie hearts everywhere with 11 originals and two covers (including cult combo NRBQ's "Ridin' in My Car").
Also: Charlotte Gainsbourg — Irm (1/26); Basia Bulat — Heart of My Own (1/26); The Disco Biscuits — Planet Anthem (2/2); Alison Moorer — Crows (2/9); Jamie Cullum — The Pursuit (3/2); Monica — Still Standing (3/9); Liars — Sisterworld (3/9); Sia — We Are Born (Spring TBA).

ELECTRO GROOVES: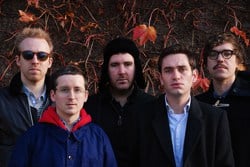 Hot Chip — One Life Stand (2/9): They've quietly become the U.K. electro act to beat. Their fourth album even makes steel drums sexy on the supple funk of the title track.
Massive Attack — Heligoland (2/9): They record at a glacial pace (see also Sade and Peter Gabriel), so we rejoice when new music from the trip-hop originators includes help from Blur's Damon Albarn, Elbow's Guy Garvey and the tranquil siren of Mazzy Star, Hope Sandoval. Read about the very NSFW lead video here.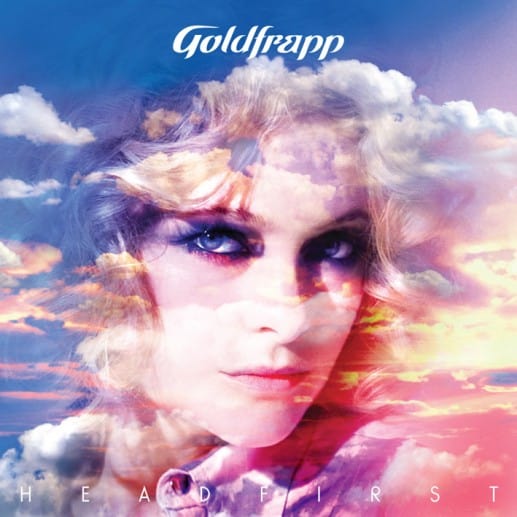 Goldfrapp — Head First (3/23, pictured at top): Will it be a return to Supernature or the low-key vibe of Seventh Tree? First single "Rocket" — a dance floor bash — says prepare for lift off.
Also:  Yeasayers — Odd Blood (2/9); Sugababes — Sweet 7 (2/28 — import); Groove Armada — Black Light (3/2).

FRESH FACES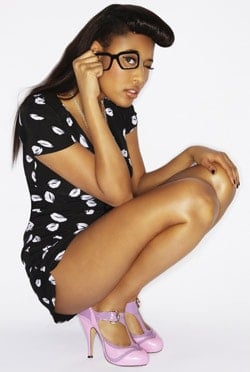 V V Brown — Travelling Like the Light (2/9 on iTunes; 3/16 on CD): Born of Caribbean parents in Northampton, U.K., the bouncy Vanessa Brown is a 21st century Blondie, travelling lightly from girl-group grooves ("Quick Fix") to New Wave moves ("Bottles") with an easygoing finesse.
Erik Hassle — Pieces (2/23): This Swedish-born, London-based singer calls his tuneful slices of radio-ready pop "music about things you think of when you're going to sleep…." But you won't be getting any sleep listening to his rocking odes to girlfriends, girlfriends, and more girlfriends. First single "Hurtful" is like Justin Timberlake raised on a diet of Fall Out Boy. And we love Hassle, even though he looks like Carrot Top.
Daniel Merriweather — Love & War (2/23): Best known for his Smiths cover with Mark Ronson, this Aussie belter finally gets to show the U.S. his slinky soulman moves.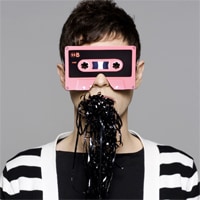 Dan Black — ((un)) (on iTunes now, on CD 2/23): Black, one of our favorite imports from last year, finally gets the respect of a U.S. release. So now there are no excuses not to get intimate with the deeply tuneful, electronic popster who's got what it takes to become the next Robbie Williams.
Also: Free Energy — Stuck on Nothing (2/23); Little Boots — Hands (3/2); Jack Splash — (March TBA); Leighton Meester — Love Is a Drug (Spring TBA).

BOX-SETS/RE-ISSUES
Enigma — Platinum Collection (1/26): Lovers of dance-happy Gregorian chants and Gothic (as in both architecture and music) grooves, here's your post-holiday gift to yourself — three CD's of dreamy, creamy soundscapes to engorge your inner Romantic poet.
Buzzcocks — A Different Kind of Tension; Another Music in a Different Kitchen; Loves Bites (special editions) (2/9):  If all you know about these English punk-pop forefathers is "Ever Fallen in Love (With Someone You Shouldn't've)" (or its Fine Young Cannibals version), then here's where you catch up to their style of fast and furious. Ask yourself this:  do you need more 'Cocks in your life? Then here's your chance.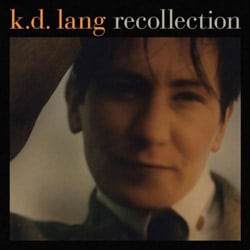 Also: Whitney Houston — Whitney Houston (25th anniversary re-issue) (1/26); k.d. lang — recollection (2/2).

BONUS WINTER/SPRING MUSIC PREVIEW DOWNLOADS:
Sia — "You've Changed"
The openly gay singer from Down Under gets her disco freak on with this energetic tune from her forthcoming We Are Born. FREE DOWNLOAD HERE.
Free Energy — "Free Energy"
From Philadelphia via Mississippi, this quintet brings the cowbell to its classic rock mix of Queen-like synth guitars and heartland riffs. FREE DOWNLOAD HERE.
Basia Bulat — "Gold Rush"
She's a Canadian folkie waltzing through a black Irish jig on the slice of frontier life, from her sophomore album Heart of My Own. FREE DOWNLOAD HERE.
The Disco Biscuits — "On Time"
More good times from Philly, this time with a trance band that keeps the spirit light and the bottom heavy on its spacey jam from the forthcoming Planet Anthem. FREE DOWNLOAD HERE.

MUSIC VIDEOS:
Marina & The Diamonds — "Hollywood" (acoustic version)
On this bitch slap to Tinsel Town life, the Welsh-born Marina Diamandis looks like Catherine Zeta-Jones channeling Regina Spektor. From her February 15 U.K. debut, The Family Jewels.
Alex Metric — "It Starts"
It's TMI from TMZ and other TV stations on the DJ/remixer's manic tune about celebrity overload. An album is promised in 2010.
Peaches — "Relax"
Our favorite Canadian electro-slut is cooking up a gender-f**k in the chem lab on this video for her sultry new single. She claims she's a "one-woman man" on the song, but it's a Sapphic orgy that's about to, um, go down.
Gabriella Cilmi — "On a Mission"
The young Aussie switches from rock to dance-pop with the help of the Xenomania production team, a space-age setting, a bevy of bikini-clad Barbarellas and a prodigious amount of intergalactic cleavage.