Google to make social media play with Gmail?

Rea Carey delivers 'State of the Movement' address at Creating Change conference.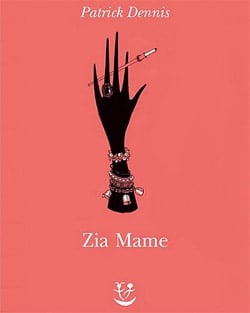 55-year-old Auntie Mame novel becomes surprise hit in Italy.

Levi Johnston's Playgirl magazine cover revealed.

Scientists link lifespan to DNA: "The discovery could have a profound impact on public health and raises
the best hope yet for drugs that prevent the biological wear and tear
behind common age-related conditions such as heart disease and certain
cancers."

A stretch? Taylor Lautner to play muscled Kenner toy.

Football Association's postponement of anti-homophobia film criticized: "The video shows a man abusing workmates, tube passengers and a newspaper
seller with anti-gay taunts, before doing the same at a football match.
Captions make the point that since homophobic behaviour is not
acceptable outside football stadiums, it should not be acceptable within
them either. The FA planned to release the viral video via YouTube and
its website."

Brangelina emotes at Super Bowl.

All the good Super Bowl ads, if you missed 'em.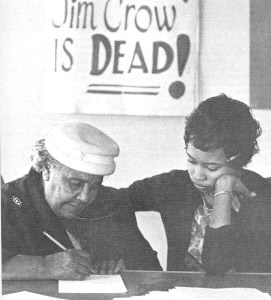 Tom Tancredo, opening speaker at the Tea Party convention, suggests return to segregation-era law: "The opening night speaker at the Tea Party convention suggested a return
to a "literacy test" to protect America from presidents like Obama — a
segregation-era method employed by southern US states to keep blacks
from voting."

BBC plans 90-minute drama about
Boy George's early life.

Spotlight on Mexico
City's marriage equality laws: "Under its left-wing mayor and city
assembly, Mexico City has stretched
the nation's limits in acknowledging just how much the conceptions and
realities of family have changed here."

Obama plans bipartisan summit on health care.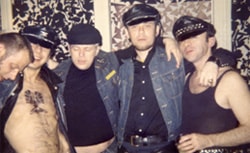 Vintage gay bikers profiled in new book.

Murder-suicide under investigation in San Diego: "Sources close to GLTNN have confirmed that the two bodies found were Eric Schulthise, a SeaWorld employee and Robert "Bob" Agnew, a former Naval Academy instructor. The respected and well-liked Schulthise was a regular fixture in the bear community, attending many fundraisers and events throughout the city. He was also a frequent go-go dancer at Bacchus House Bear Night. Schulthise and Agnew dated off and on from September through December 2009."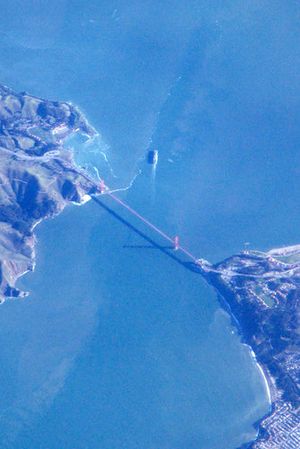 The Golden Gate Bridge: as tweeted from space.

Male model fix: Clint Mauro.

Male cheerleader in eastern Washington claims
discrimination.

Suburban Chicago elementary school's efforts at tolerance shot down: "We do not want any sexuality, homosexuality or heterosexuality,
discussed in the classroom for K to 5. It's inappropriate, and it's not (the school's) place to tell our
children what is morally right or wrong on this controversial topic."

Rep at UK wireless provider Vodafone suspended after posting obscene Tweet: "VodafoneUK is fed up of dirty homo's and is going after beaver."

This was a real movie.

The changing songs of Blue Whales: "Hildebrand believes the change is tied to the elimination of blue whale hunting. Before hunting was banned in 1966, the numbers of blue whales were dangerously low. 'Worldwide in the early '60s, there probably would have been a few thousand,' he says.
Those low numbers meant there were few females available to hear a male's come-hither song. For males in that situation, 'there's a push to have the sound go to higher frequency so that more of the girls can hear it.'"