Unidentified man's body found in Provincetown marsh.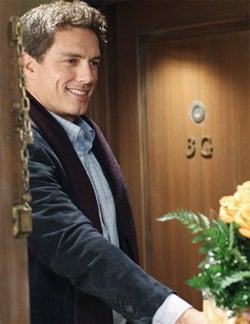 Well, hello: John Barrowman to make Desperate Housewives debut.

Lindsay Lohan is beyond delusional.

New Yorkers: It's state-wide GENDA call in day.

Facebook a safe harbor for hate groups? "Fast-forming, often created by people who post false profiles just to gain the ability to create their hate group, anti-gay hate groups on Facebook are filled with claims of religiosity, or just plain unadulterated ignorance, bigotry, and hate. Facebook management has been criticized for their slow response and poor monitoring of new groups and content…"

Betty White confirms SNL "appearance".

Minnesota Family Policy Council to push for constitutional ban ballot measure.

New Facebook group: "1,000,000 Gay Men and Allies Against Roy Ashburn Having Sex Ever Again."

The cocktail scene in SF's Castro is growing up.

Jason Mraz interested in recording "Ebony and Ivory"-style collaboration with Elton John, but this one would have to do with gay and straight.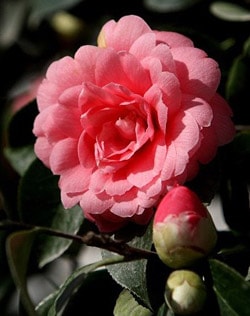 Extremely rare camellia blooms in London: "It is thought to be one of only two examples of the variety in the world. Admirers would need to travel to Waitangi, New Zealand to see its sister plant."

Anti-gay Seattle pastor Ken Hutcherson: James Dobson was forced out at Focus on the Family.

Joy Behar calls Karl Rove a "bad cock".

The Power: NYC condom wrapper contest winner revealed.

Czech union leader causes furor over remarks about gays: "In an interview for Saturday's Lidové Noviny, Mr. Dušek said Czech Railways was run by a clique of incompetent gays who had links to homosexuals in the cabinet and the Office of the Government. The controversial trade union leader has now been barred from speaking for the umbrella trade unions organization and is likely to face charges of slander."

Mainstream media suddenly discovers story of tased gay porn star Dustin Michaels, three months later?

Apolo Ohno brought his Olympic charm to the Elton John AIDS Foundation Oscar party.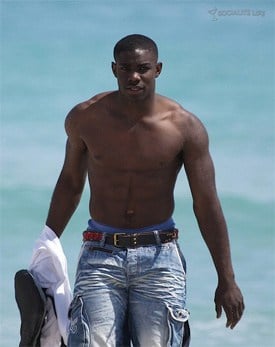 Footballer Micah Richards hits South Beach.

David Archuleta's memoir has the cheesiest title ever.

Illinois anti-gay bill killed in committee: "An anti-gay bill authored by Republican gubernatorial candidate Bill Brady is dead, thanks to the efforts of Illinois gay activists.
Equality Illinois just announced that Senate bill 3447, which aimed to allow certain tax-exempt organizations to discriminate on the basis of sexual orientation, gender identity and religion, is dead. The bill never made it out of a Senate Judiciary committee."

Elephant gives birth to first known set of male twins.

India's House passes bill reserving a third of all seats in the national parliament and state legislatures for women.

Madonna spotted grinding Gerard Butler on Oscar night.

D.C. Agenda talks to the first openly gay U.S. House Clerk Joe Novotny: "I'm tremendously proud. I feel like it's an opportunity to represent the community. When you think about the diversity in this House now — and the fact that we have the first woman speaker and we have the first African-American clerk of the House — this is sort of a Congress of firsts, so to be a part of that is a tremendous honor."