The editors of Modern Tonic — a free daily email that serves up eclectic pop-culture picks with a homo slant — present a weekly music update here on Towleroad.

FEATURED NEW RELEASES AND FREE DOWNLOADS: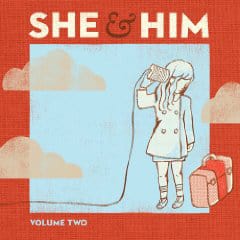 She & Him's Volume Two (out next Tuesday March 23) is more of the same low-key indie sweetness from singer-actress Zooey Deschanel and multi-instrumentalist producer M. Ward, only better and more self-assured. From the shuffling love pangs of the catchy opener "Thieves" to the gospel-tinged lullaby of closer "If You Can't Sleep," Deschanel's in full bloom here. She shines on these 13 tracks, including a breezy take on NRBQ's seminal "Ridin' in My Car" and the luminous "In the Sun" (free download just below). The tunes are so bright, buoyant and refreshing, they could have borrowed the title from Deschanel's movie (500) Days of Summer.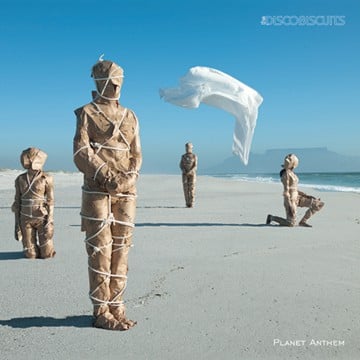 The City of Brotherly Love's known for cream cheese and cheese steaks, but what about that Philadelphia jam? Never heard of it? Neither had we, until we spun The Disco Biscuits' latest Planet Anthem. Formed in 1995 at the University of Pennsylvania, The Disco Biscuits have been plying their form of danceable jam-rock for 15 years, but never as concisely or memorably as now. "On Time" (free download below) is a loose-limbed, auto-tuned romp. "Uber Glue" is like Radiohead with extra groove. And they get their prog on with the freaky spoken fable "Konkrete." They're the best thing without cheese to come out of Philly in ages.
Disco Biscuits "On Time" by moderntonic.com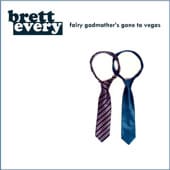 Aussie singer-songwriter Brett Every doesn't have to bother with Don't Ask, Don't Tell. On "Sailor," (free download below), the first track off his 2008 album Camping Out, he spends a night with the titular character before he ships out for war. That candor is all over his recent follow-up Fairy Godmother's Gone to Vegas, 11 striking gay love songs as smart and trenchant as prime Randy Newman or Tom Waits. "Mr Smith" confronts the homophobic father of the narrator's lover. "Swing By" contemplates a one-night stand with a business traveler. And Every's deep-voiced warble — reminiscent of Edwyn Collins (Orange Juice, "A Girl Like You") — is the perfect foil for Bette Midler's piano ballad "Come Back Jimmy Dean." Every's a welcome addition to the fold of gay singer-songwriters like Stephin Merritt and Rufus Wainwright. Brett Every – "Sailor" by moderntonic.com

MUSIC NEWS:



Goldfrapp's '80s-tastic fifth album is out next week. We'll have a full review then; for now here's a stream of a megamix of the album's tracks.

Goldfrapp – "Head First" Megamix by moderntonic.com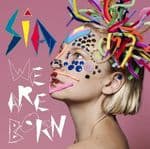 Sia has announced a street date
of June 8 for her fourth album, We Are Born! Starting today, stream six tracks from the album on her
website.  Single "Clap Your Hands" will be released May 25.

Marina & The
Diamonds, I
Blame Coco, Daisy
Dares You. Hot new bands?  Actually, all solo artists. Why
solo performers use names that sound like larger groups.

EMI is doing its best to avoid falling into the hands of its creditors, including CitiBank. The iconic company that signed the Beatles, Bowie, and Queen, is on the verge of bankruptcy due to difficulties paying back substantial loans.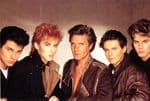 Duran Duran's self-titled debut and Seven and the Ragged Tiger will both be re-issued March 30 in 2CD/1DVD deluxe versions, to include alternate takes, dance mixes, demos, music videos and live performances.

Passion
Pit re-release their debut album, Manners, on April 13. The
new version will feature three additional tracks ("stripped down"
versions of "Moth's Wings" and "Sleepyhead" and a cover of Cranberries'
"Dreams") plus new artwork.

TODAY'S NEW RELEASES:

Break out the red-and-white, The White Stripes releases their first live album, Under Great White Northern Lights, the soundtrack to the documentary about their 2007 Canadian tour.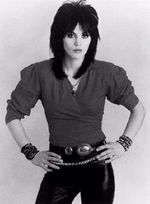 If you want to know where all the screamo chicks stole their shtick, check out The Runaways Mercury Albums Anthology. And then go see The Runaways with Kristen Stewart as Joan Jett and Dakota Fanning as Cherie Currie.
Neil Gaiman's dark fantasy Coraline
was a memorable 3-D movie last year. Now, last
year's off-Broadway musical version, with book by actor-playwright
David Greenspan and music and lyrics by The Magnetic Fields' Stephin
Merritt, has its cast
recording available today.
Also released: Hole's return single "Skinny Little Bitch," The Whigs — In the Dark; Drive By Truckers — The Big To-Do; Tom McRae — The Alphabet of Hurricanes; Seabear — We Built a Fire

Bonobo — "Eyesdown"
Bonobo aka Simon Green offers a down-tempo electro track with a clip that features a woman rising from the forest floor draped in scarves and ribbons. It's like witnessing the birth of Stevie Nicks.
Justin Nozuka — "My Heart Is Yours"
This mellow Canuck/American singer-songwriter celebrates the release of his forthcoming album You I Wind and Sea with a beachfront clip where it's summertime and the living is easy.
Tinashé — "Mayday"
Auto-tuned falsetto anchors this raging slab of hip-hop world music from the pop-loving Zimbabwean transplant to the U.K.
Florence + The Machine — "Dog Days Are Over" (2010 version)
The weirdness just keeps multiplying as Florence, dancers, drummers and a gospel choir turn the stomping highlight of Lungs into a writhing orgy of rhythmic ecstasy.