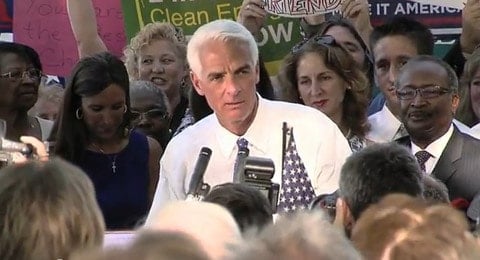 Florida Governor Charlie Crist abandoned the Republican party to run for Senate as an independent yesterday afternoon.
Said Crist: "My decision to run for the United States Senate as a candidate without party affiliation in many ways says more about our nation and our state than it does about me. As someone who served the people of Florida more than 15 years… I can confirm what most Floridians already know: unfortunately, our political system is broken."
Watch Crist's announcement, AFTER THE JUMP…
Crist's opponent, teabagger Marco Rubio, said Crist's announcement "doesn't change the race at all" in an appearance on Hannity Thursday evening.