The optimistic news on "Don't Ask, Don't Tell", from Kerry Eleveld at The Advocate: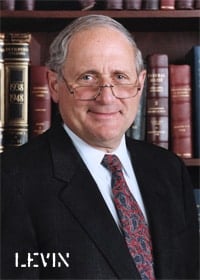 "Alex Nicholson, executive director of gay veterans group Servicemembers United, said because of the legislative options he was more optimistic about the chances for repeal than he had been in recent months.
'For the first time in a long time I think that we have a realistic, politically viable path to repeal right now,' he said. 'It will depend on what kind of buy-in we get from key members on the committee and from the White House.'
Despite Secretary of Defense Robert Gates urging Congress not to vote on repeal this year, Levin has has continued to push forward with the effort. 'The president says he wants to repeal 'Don't ask.' Why shouldn't we repeal it?' Levin told Congressional Quarterly earlier this week.
Though Gates's objections have posed a challenge to swaying a handful of legislators on the committee, one person with knowledge of the matter said repeal supporters were on the verge of securing the final votes.
'We're very close — within one or two votes — and we feel optimistic about that,' said the source, who spoke on the condition of anonymity."
Levin has been characterized as "a hero" in efforts to keep repeal alive.
And the infuriating news (we've been strung along for months, as many suspected, that there was any support for repeal this year from the White House despite Obama's State of the Union promise):
"Throughout the efforts, the White House has continued to remain in the background.
A second source who spoke on the condition of anonymity said the White House was partially in a bind based on an agreement White House officials had made with Defense Department officials earlier this year to let the Pentagon's working group study reach completion before pushing for a repeal vote.
The source, who had knowledge of the meeting, said discussions around "the process" began in December and were finalized in January, when prospects for the administration's main agenda items, such as health care reform, were still looking grim.
The White House did not immediately respond to an inquiry for this article."