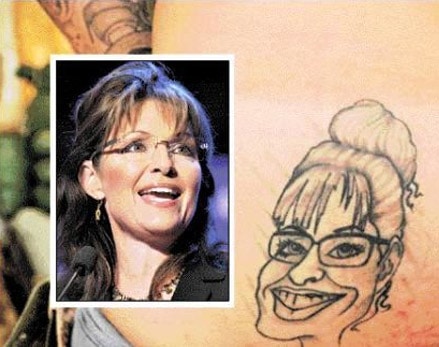 A Marine's left ass cheek:
"If you're ever lucky enough to be in Afghanistan, Gunnery Sgt. Benjamin Lepping's left butt cheek has a special surprise.
Sarah Palin.
Or, as Lepping puts it, 'the hottest cougar in the Republican Party.'
News of Lepping's Palin tattoo — which displays her trademark glasses and smiling mug — has apparently been making the rounds in Lepping's ranks overseas, and appeared online at the Military Times website on Thursday. The Times' headline was, 'Marine's cheeky Sarah Palin tattoo the butt of jokes.'"