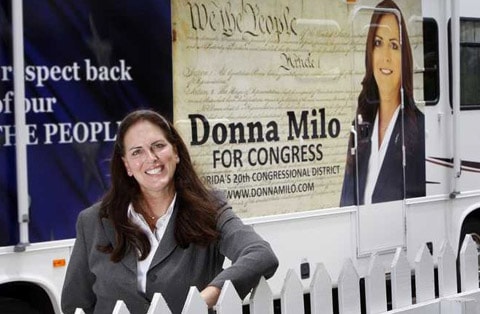 The Miami Herald profiles Donna Milo, a transgender candidate in the GOP primary for Congress, running to replace Debbie Wasserman Schultz in Congress.
Milo doesn't like labels, she tells the paper: "I'm an American. I make my way on the basis of ability. My triumphs are based on my abilities, not on a label or a crutch."
Milo, a member of the National Rifle Association, believes it is still safe to do offshore drilling in Florida and believes that the country is in danger of being lost to socialism, according to an interview she recently gave to the Shark Tank:
"Having fled a country that we lost to socialism, certainly I can say that there are some parallels that are happening in our country that we would like to stop."
Watch the interview, AFTER THE JUMP…