Grover Norquist, Margaret hoover join board of gay Republican group GOProud.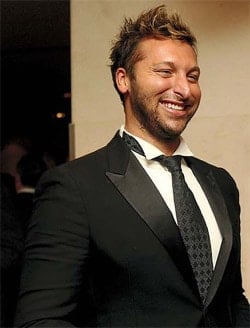 Aussie swimmer Ian Thorpe to make stage debut.

A very, very bad Situation.

HRC infuriates Congresswoman with email falsely stating she voted against "Don't Ask, Don't Tell" repeal. Rep. Eddie Bernice Johnson's committeeman: "HRC 'kicked a true ally. In the battle for human rights, there is little room for error. A simple apology is not enough."

Apple blocks gay kiss, buttocks in Oscar Wilde graphic comic, then reverses.

Barbara Bush: Health care should be a right for everyone.

Barcelona clinic investigated for offering pills and psychiatric treatment intended to cure homosexuality: "Many of those coming for treatment are followers of a particular religion who believe homosexuality is incompatible with their beliefs, it said.
'An investigation has been opened into this clinic,' a spokeswoman for the regional government's health department told AFP.
'We do not consider homosexuality as an illness, far from it.'"

First ladies of the Housewives franchise introduced.

First look at Hugh Jackman in Real Steel.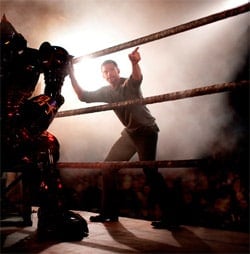 Judge in Philadelphia Boy Scout case is a former Scout himself.

Hate crimes against gays surge in Canada. "Hate crimes motivated by sexual orientation were also the most violent: 75 per cent were violent compared with 38 per cent of racially-motivated incidents and 25 per cent of religiously motivated incidents. Among violent incidents motivated by sexual orientation, 85 per cent of the victims were male."

Calgary, Canada holds first Queer Prom.

Palm Springs police accused of using slurs during gay sex sting: "The slur, made by an undercover officer monitoring the sting from a nearby police car, drew laughter from the other officer in the car, said Bruce Nickerson, a defense witness for several of the men facing charges from the Warm Sands operation.
Nickerson, an attorney who specializes in lewd conduct sting operations, said after the court hearing that the slur did not necessarily show police animus against gays."

When you're the heir to the throne, you sometimes have to wear large feathers.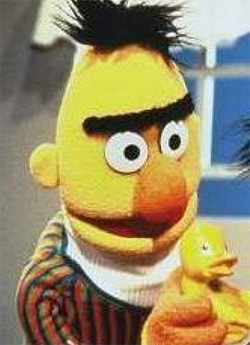 Sesame Street's Bert comes out? Twitter: "Bert: Ever notice how similar my hair is to Mr. T's? The only difference is mine is a little more 'mo,' a little less 'hawk.'"

Soccer comes out of the closet.

Oil disaster pushing deep water sharks to Florida beaches? Hueter has recorded more than two dozen sightings of deepwater sharks near the Florida coast in the past few weeks. Along with the tiger shark, a pair of whale sharks was spotted May 28 six miles offshore. All three sharks were tagged and steered back into deep water.
It is too early to say whether the sharks' appearance in coastal waters is connected with the spill. But Hueter does not see it as a good sign. He calls it a 'Hmm moment — what are we looking at here?'"

Meet the NFL drug tester.

Katy Perry does Lady Gaga damage control to save her album.

Advocates applaud establishment of Puerto Rico hate crimes committee: "The new government committee involves agencies including the U.S. Attorney's Office in San Juan, police officials and the island's civil rights commission, according to a statement release by the attorney general late Friday.
'With the creation of this committee, we will document the extent of hate crimes,' said Attorney General Guillermo Somoza Colombani, who added that the data will help develop policies to attend to the victims."