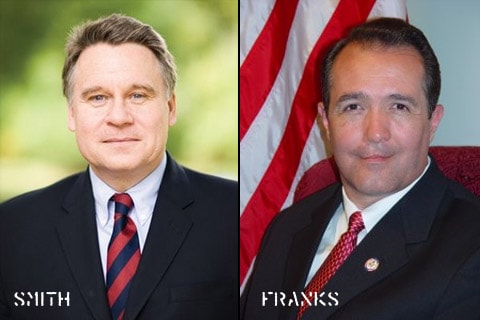 On Monday,  the Obama administration plans to press for the 54-member U.N. Economic and Social Council (ECOSOC) to grant "consultative status" to an American group, the International Gay and Lesbian Human Rights Commission (IGLHRC), to allow it to participate in U.N. meetings along with thousands of other international non-government organizations.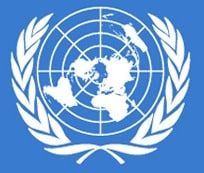 But the Obama administration's efforts are encountering some opposition — a group of anti-gay Islamic nations led by Egypt…and two Republican congressmen, Rep. Christopher Smith (R-NJ) and Rep. Trent Franks (R-AZ). The two congressmen sent a letter to the UN urging it to oppose the U.S. request.
In June, Egypt led efforts in the NGO committee to block a request by the U.S. to grant the group consultative status, which would provide the groups representatives with a U.N. grounds pass and to participate formally in U.N. meetings on human rights, health ,and other issues. Angola, Burundi, China, Pakistan, Qatar, Russia, and Sudan backed the Egyptian invocation of a "no motion" procedure that blocked action on the application. Turkey abstained.

The United States and Britain, with support from Romania, criticized the move as a delaying tactic. "We know from the past that their further responses will never satisfy certain delegations," Britain's representative to the NGO committee, Cristina Barbaglia, said in June.

…..

The Republican Party's social conservatives, along with Christian organizations, have long worked closely with some of the U.N.'s most conservative Islamic groups to prevent social liberals, including gays and women's rights group, from promoting their views within the United Nations.

In criticizing the current U.S. position, Smith and Franks drew upon arguments presented by Egypt and other conservative governments that allow little freedom of expression on their own soil. They cited something called the Yogyakarta Principles, which IGLHCR has endorsed, that appeals to states to "ensure that the exercise of freedom of opinion and expression does not violate the rights and freedoms of persons of diverse sexual orientations and gender identities."

Egypt's representative, Wael Attiya, raised concern back in June that such principles could be used to subject religious leaders, who condemn homosexual behavior, to be persecuted. If a "preacher says that a relationship between same sex [couples] is wrong, will the preacher be hunted," he said in June.
Fifteen congressmen sent a letter to the UN today urging the body to approve the White House request.