GOP-appointed judges backing gay marriage.

D.C. Court of Appeals upholds decision denying Harry Jackson's marriage initiative.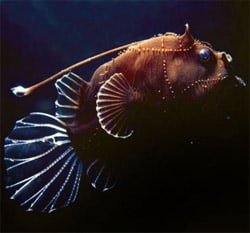 Ancient species of marine life photographed deep under Australia's Barrier Reef.

Remember 'Eight is Enough' pin-up Willie Aames?

Josh & Josh interview the first gay couple married in Argentina.

MetroWeekly's Chris Geidner interviews the first out transgender Congressional staffer, Diego Sanchez: "I feel strongly that we're going to be all right with ENDA, that we've got clearly enough support to pass the bill even right now and we're almost there to defeat the motion to recommit that would limit gender-identity inclusion. We're almost there, and I'm hoping that it still comes up this year. I don't know whether it will. I can't predict that."

The DADT Dog Tag project.

Clay Aiken and Chaka Khan to release duet track.

Revealed: Project Runway Season 8's 17 contestants.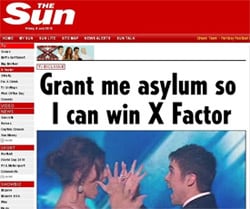 Did Britain's X Factor put a gay asylum seeker in danger?

Former Tory MP Ann Widdecombe: Gay asylum seekers in fear for their lives "seem to have wanted to come here merely so that they can be overt about their lifestyles."

The NYT chats with mathematician/musician Caribou.

Find out who you write like.

UK father jailed for three years for attacking 15-year-old girl with baseball bat after she taunted his son with homophobic slurs. "He drove to the scene with his wife, grabbed a baseball bat out of his car and ran towards the group, according to The Telegraph.
Canham struck his victim over the back of her head, causing her to pass out in front of holidaymakers last summer. The victim's eight-year-old sister was also present, Ipswich Crown Court heard.
Canham admitted wounding the girl with intent to cause her grievous bodily harm.
According to The Mirror, he saw a "red mist" when he attacked the schoolgirl."

LGBT candidate Andrew Williams may join Sally Kern in the Oklahoma state house.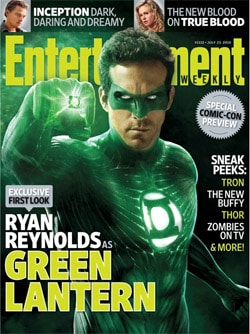 EW has the first look at Ryan Reynolds in his glowing Green Lantern CGI bodysuit.

Senator Kirsten Gillibrand is well-positioned, financially, for the fall elections: "She's raised nearly $11 million overall and now has $7.2 million in cash-on-hand – part of the reason why, despite her lack of traction in the polls, she's the odds-on favorite in the fall."

Never underestimate the power of your actions.

West End Bares: John Barrowman to host British version of Broadway Bares in September!

The fourth Mel Gibson rant, if you can bear it.

Chinese University students to take HIV test: "University students in East China's Zhejiang province are to undergo physical examinations in an effort to get an accurate picture of the HIV/AIDS infection rate among the student population. The results will help related departments work out detailed and effective measures to control and prevent the disease from spreading further, according to Zhejiang Provincial Center for Disease Control and Prevention (CDC), which is running the program. The move comes after the Hangzhou branch of the CDC found eight HIV carriers during a spot check of 2,000 university students at three universities, a case rate of 0.4 percent."