HRC and Courage Campaign file IRS complaint over National Organization for Marriage.

Memo to Obama: In 1996, the Clinton administration refused to defend in court a law kicking HIV-positive people out of the military.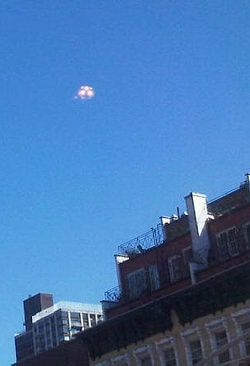 UFOs buzz Manhattan?

Mike Rowe waxes another dude's chest.

The man Dick Cheney shot in the face is still waiting for an apology.

No More Down Low web show launches, hosted by Jonathan Plummer ex-husband of Terry McMillan: "Plummer also told BlackAmericaWeb.com that the show is an attempt to show the LGBT community in a more balanced way and to address a variety of topics, through interviews and panel discussions, including the relationship between religious communities and gays and the struggle some people have in coming to terms with their sexual orientation."

Tom Hardy cast in new Batman film.

Lady Gaga collaboration 'Broken Heels' to appear on new Rihanna album?

Transgender woman found dead in Philadelphia apartment: "As of last night, police still had not received autopsy results, and declined to classify the death as a homicide. But several neighbors said that police on the scene Monday night had told them that the victim had been found face-down – either naked or half-dressed in provocative clothing – and that she had been strangled."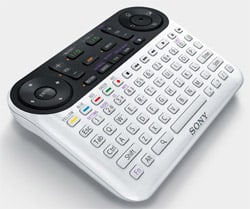 First Google TV devices arrive, accompanied by hefty remotes.

Closeted GOP Illinois Senate candidate Mark Kirk worried Blacks will steal the election?

An asteroid hitting one of the world's oceans would puncture our ozone layer in several places.

Watch: The new clip for the Mark Ronson/Boy George collaboration "Somebody to Love Me".

Michele Bachmann (R-MN) raised $5.4 million in the last quarter: "The Star Tribune calls the total "unprecedented," noting that the three-month haul is greater than any Minnesota congressional hopeful has ever raised in an entire election cycle. The total vastly exceeds the $3.5 million she took in while running for reelection in 2008."

Jared Leto has a love affair with Terry Richardson's camera.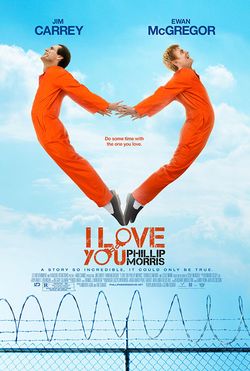 Jim Carrey and Ewan McGregor jump for joy on the I Love You Phillip Morris' one-sheet.

Paris hosts international conference of gay Muslim associations.

Michigan Civil Rights Commission condemns assistant AG Andrew Shirvell for extremist online bullying of UM student body president Chris Armstrong.

AOL considering purchase of Yahoo!

GLAAD admits to inconsistent monitoring of films. President Jarrett Barrios says he wasn't in charge when certain films were overlooked.

Russian Orthodox patriarch lashes out at gay "propaganda" in Spanish textbooks.

Protesters crowd Carl Paladino's Buffalo, NY office square for second day: "Many in the crowd included those who attended a similar protest held at the same location Tuesday, staged by members of the gay and lesbian community. Today they were joined by rank-and-file Democrats, union leaders and a black activist group in a loosely formed umbrella organization which they have billed as 'Embarrassed Buffalonians.'"