MUSIC VIDEOS:
Hesta Prynn — "Can We Go Wrong"
Julie Potash aka Hesta Prynn (formerly of hip-hop group Northern State) sounds like M.I.A. fronting Passion Pit on this pixilated tour through Central Park. From her EP Can We Go Wrong. Check out a free download of another Hesta Prynn track in the player above.
Invisible Materials — "Grown Man Cries"
L.A. alt-rocking four-piece — with openly gay drummer Devin Strecker — makes like Jackson Pollock on this paint-splattered high-energy clip. From their EP Gonna Get Drunk and Tell Her That I Like Her.
Rye Rye — "Sunshine"
Another M.I.A. discovery — that's her on the vocal hook — Reyeisha Berrain aka Rye Rye brings some Baltimore urban color up in here on a handclapping tune that does justice to its title. From her 2011 debut Go! Pop! Bang!
Burns and Fred Falke — "Y.S.L.M. (You Stopped Loving Me)"
For all you bitches in heat, it's Best in Show at the disco when U.K. electro-house artist Burns meets French-house producer Fred Falke. We're not gonna stop loving this track for a long time.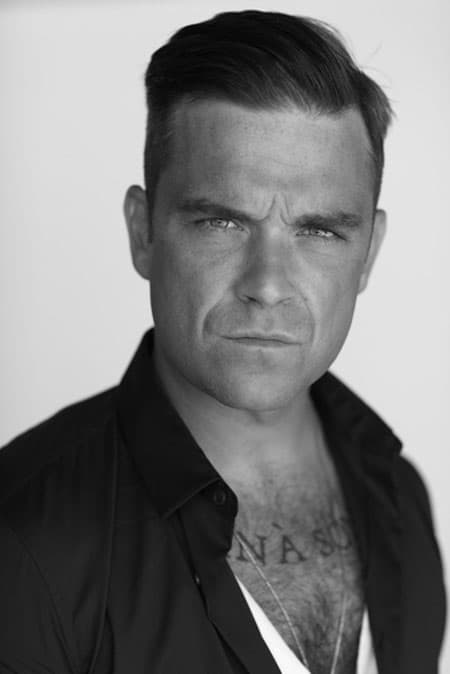 Modern Tonic — a free daily email delivering gay-approved pop culture gems before they get co-opted by everyone else — presents a weekly music update here on Towleroad.

TODAY'S FEATURED NEW RELEASES: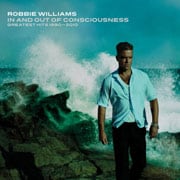 Spanning 20 years — including his time in the massive U.K. boy band Take That — Robbie Williams' multi-disc set In and Out of Consciousness — The Greatest Hits 1990 – 2010 (out today) is two discs of his best-known songs and an extra CD of rarities, B-sides and covers. He declared his emancipation from boy band slavery with a cover of George Michael's "Freedom" in 1996. "Angels," the heart-rending ballad that's raised everything from lighters to cell phones since 1997, cemented his solo rep. Supernovas collided when he and Kylie Minogue collaborated on the funk-rock hit "Kids." And on his latest single "Shame" — with Take That mate Gary Barlow — he revisits his past with one eye on the future. (Oh, and that Brokeback Mountain-inspired video? Perfection). So here's another chance to get to know the cherry-picked best of our boy Robbie before he embarks on a new album with Take That, Progress, slated for November, and a world tour to follow.
 

Though it's full of the emotional warbling we've come to love from him, Swanlights, Antony Hegarty's fourth album with his band the Johnsons, is a simpler affair than last year's ornate, lushly orchestrated The Crying Light. The title single from an EP released in August, "Thank You for Your Love," announced the change — a piano-based, R&B-tinged mid-tempo ballad that's a direct expression of gratitude. To its very end, the rest of Swanlights follows suit. "The Great White Ocean" is delicate chamber pop. Darkness undercuts the swelling "I'm in Love." And then just to remind us what a strange, wondrous and freaky artist he is, Hegarty invites fellow free-spirit Björk to shadow his vocal pyrotechnics on the Icelandic-language "Flétta," followed by the gender-switching religious parable "Salt Silver Oxygen." "She's a selective Christ," sings this proud transgender artist while flutes and violins and bassoons ebb and flow across the shimmering surface of its melody. Whether touching us with his straightforward love songs or engaging us with more challenging fare (including a special edition with a 144-page booklet of artwork and writings), Swanlights proves again that there's no artist — gay or straight, earthly or otherworldly, male or female or somewhere in between — as original as this one. (See the new video for "The Spirit Is Gone" here.)
We're a little wary (and weary) of the [insert trendy charitable cause here] ribbon-wearing celebrities who are, well, celebrities first. But it's tough to be cynical about the Green Children. The European electro-pop duo put their name where their music is when their 2006 CD/DVD debut Hear Me Now in Norway raised money to build an eye hospital in rural Bangladesh. While most would-be pop stars are busy working on their gimmick, the English-born Marlow Bevan and Norwegian beauty Milla Sunde established the Green Children Foundation to help kids who can't afford education.
 All this would mean little if their U.S. debut Encounter wasn't such a breezy, pop-loving delight. The title track is like dance-pop Björk before she turned into an avant-garde swan. "Black Magic" is what Kylie would be if she slipped on some Lilith Fair Birkenstocks to channel Sarah MacLachlan. And the single "Dragons" is such a feel-good upper; we keep waiting for its cheerful melody to break into a chorus of "He's the Greatest Dancer." Between their selfless works and this unforgettable Encounter, we thank the Green Children. Now they can go ahead and have a diva breakdown and trash a 4-star hotel room — they've earned it.
Towleroad October 12, 2010 by moderntonic.com

MUSIC NEWS: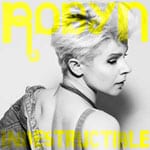 Robyn's next single is "Indestructible." Like "Hang With Me" before it, the single will be a souped-up electronic version of what first appeared in a more sedate form. The third album in Robyn's 2010 trilogy, Body Talk, Pt. 3, being billed as "the complete Body Talk album," is scheduled for a November 29 U.K. release (U.S. date not announced yet). The album will feature five tracks each from Pt. 1 and Pt. 2 plus five new tracks.

Teaser for the new Pet Shop Boys single "Together."

Rihanna covers Billboard.

Cee-Lo Green discusses "Fuck You."

Bryan Ferry talks Olympia.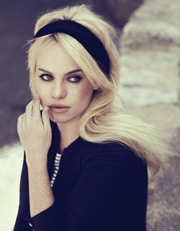 Welsh singer Duffy, whose "Mercy" (from debut album Rockferry) made major waves a couple of years ago, follows up with her second album, Endlessly, out December 7. First single is "Well, Well, Well."

P!nk's new video for "Raise Your Glass" to take place at a gay wedding.

Daft Punk's Tron soundtrack release date has been pushed back two weeks to December 7. Hear a snippet here.

Stream Elton John and Leon Russell's album The Union, out next week, in its entirety here.

Today marks the 25th anniversary of B-52's guitarist Ricky Wilson's death from AIDS. We miss and remember him.

MORE NEW RELEASES:
 
A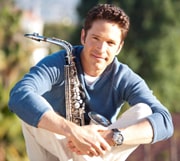 Grammy-winning saxophonist with his own star on the Hollywood Walk of Fame, out California boy Dave Koz gets help from Sheila E., Keb' Mo' and more on his 12th studio collection of smooth jazz, Hello Tomorrow.
Oh, the sexy undead of Vampire's Creek, uh, we mean The Vampire Diaries, may not have a pulse, but they know their dark alt-rock. The Vampire Diaries: Original Television Soundtrack eclipses the Twilight series with tunes from Bat for Lashes, Goldfrapp, Silversun Pickups, Sky Ferreira and more. (And check out a dance mix of Sky's track "Obsession" in our player above).
 
No longer 'tweenagers, Glasgow septet Belle & Sebastian still explore heartache with youthful passion on Write About Love. The tempos are (mostly) quick, the hooks aplenty, and the title track — featuring vocals by actress Carey Mulligan — is the best '60s pop rip they've done yet.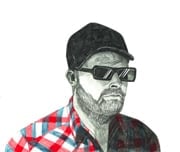 On Disco Synthesizers & Daily Tranquilizers, Arne Van Petegem's Belgian one-man band Styrofoam gets its groove on for 10 insinuatingly happy tunes, like the clubby "What's Hot (And What's Not)" and the single "Get Smarter."
The first in a series that celebrates New York's dance night Fixed, U.K. electro duo Simian Mobile Disco hand-picked and mixed 16 hardcore club tracks for Simian Mobile Disco is Fixed.
Also out today: Sufjan Stevens — The Age of Adz; The Postelles — The Postelles; The Orb featuring David Gilmour — Metallic Spheres; Wilson Phillips — Christmas in Harmony; Katherine McPhee — Christmas Is a Time…(To Say I Love You); Duran Duran — Notorious / Big Thing (remastered); Olivia Newton John — Christmas Collection; Shelby Lynne — Merry Christmas; Various Artists — The New Dance Mix USA; Old 97's — The Grand Theatre Vol. 1; Indigo Girls — Holly Happy Day
Music Videos and More New Releases after the JUMP