Modern Tonic — a blog that highlights gay-approved pop culture gems — delivers a weekly music column on Towleroad. (The site is currently being re-designed and will re-launch later this spring.)

SPECIAL EDITION: 2011 WINTER/SPRING MUSIC PREVIEW — PART 2
Here is Part 2 of our Winter/Spring 2011 music preview (see Part 1 here). This week's covers LGBT artists, either solo or fronting bands. The collective work of these exceptional artists is as inspiring as any "It Gets Better" video.

GLAD TO BE GAY: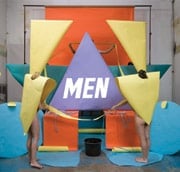 MEN — Talk About Body (February 1): This is where Le Tigre's JD Samson (né Jocelyn Samson) separates the — teehee — men from the boys. The Brooklyn dance party on Talk About Body is beat happy ("Boom Boom Boom"), politically astute ("Credit Card Babie$"), and trans positive ("Who Am I To Feel So Free"). It'll make your brain dance as fast as your booty. (Free download of a remix of "Off Our Backs" in player.)
Ivri Lider — Fly/Forget (Spring TBA): "I wanna know your body like it was my own," sings this Israeli troubadour on his first album completely in English, Fly/Forget. And after one listen to his honest, wrenching songs of a painful breakup, you'll take him up on his offer. After all, the man's on the market. (Free download of a cover of Lady Gaga's "Telephone" in player.)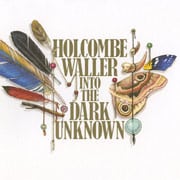 Holcombe Waller — Into the Dark Unknown (February 22): If Jay Brannan, Jeff Buckley and Sufjan Stevens converged, the result could well be Holcombe Waller's fragile, breathtaking third album, Into the Dark Unknown. From the mellow country dusk of "Risk of Change" (free download in player) to the ebbing intensity of "Down & Cried" this is one performer who should not remain unknown for long.
 

Marsha Ambrosius — Late Nights & Early Mornings (February 22): Half of jazzy U.K. hip-hop duo Floetry flows her own way on her solo debut, and we like where she's going. "Far Away" (stream it in the player) — with it's anti-gay-bashing It Gets Better-set-to-music video — is a soul-stirring gay rights anthem for the ages. We can only hope there's more to come.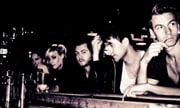 The Sounds — Something to Die For (March 29): Swedish power poppers and their punk-ish out front-woman Maja Ivarsson give us Something to Die For with their fourth release of New Wave anthems, including the title track, a much-loved highlight from their current live show.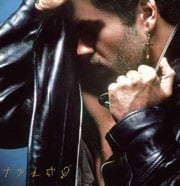 George Michael — Faith (Special Edition) (February 1): Delayed from last October — perhaps to let his latest legal scandals die down — here's a reminder of what a fantastic pop star George Michael was in his heyday: this Special Edition of his worldwide smash Faith, with two CDs featuring the remastered album, 12" and B-sides, and a DVD of interviews and videos. (Stream the Freemasons remix of "I Want Your Sex" in player.)
Also:  Ricky Martin — Música + Alma + Sexo (February 1); Hercules & Love Affair — Blue Songs (import, February 22); Pet Shop Boys — The Most Incredible Thing (import, March 7) R.E.M. — Collapse Into Now (March 8); Peter Rauhofer — TBD (March).

Towleroad – January 18, 2011 by moderntonic.com

MUSIC NEWS:

Eighties night at Coachella? Rumored bookings: Duran Duran, OMD, Gary Numan.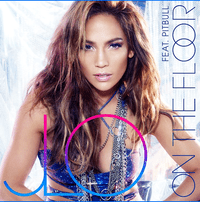 Jennifer Lopez does her best to make us forget "Louboutins" ever happened.

Cher: Churning out #1 hits for the SIXTH decade in a row.

Out indie rock artist Diamond Rings announced he's extending his North American tour through April, co-headlining dates with Canadian group PS I Love You.

Cut Copy announced tour dates to support their forthcoming new album, Zonoscope.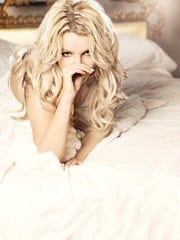 Britney's "Hold It Against Me" expected to be the 18th single to debut at #1.

A track from Lady Gaga's Born This Way is rumored to debut at Nicola Formichetti's fashion show in Paris tomorrow.

Björk is hoping to have a follow-up to 2007's Volta out by the end of the year, with a tour to accompany it.

Pandora, the wildly popular music streaming service, is planning a $100 million IPO.

Kate Bush rumored to release a new album in 2011.

MUSIC VIDEOS: 
Two Door Cinema Club — "What You Know"
Irish boys make cowbell heavy pop while Irish lasses dance, cheerlead and lounge in a bubble bath. Then they all join forces in a choreographed finale.
Dirty Vegas — "Electric Love"
British house trio bring the squiggly funk for this clip of an office drone obsessed with sex. In other words, just another day after work.
Bosco Delrey — "Space Junky"
This boy's been described by producer Diplo as "a garbage can Elvis from New Jersey." That seems to make no sense until you see this clip; its electro-rockabilly syncopation and Delrey's curled out pompadour make that description sing.
Clare Maguire — "The Last Dance"
This daughter of Annie Lennox — not literally — has a powerfully strong, theatrical and insidious voice that's all you need to know about this clip. Meet your favorite new Diva.